Welcome to the English Department
2022 - 2023

Mr Darren Morrish
Curriculum Leader
Mrs K Shawyer English Faculty Leader
Mr D Morrish English Curriculum Leader
The Team:
Mrs R Lynch Lead Teacher for English
Mrs R Woolston Assistant Curriculum Leader
Mrs R Chads
Mrs S Coombs
Mrs N Evans
Miss S Khan
@EggarsEnglish

Introduction to the Department:
In the English Department we aim to help all students build their confidence in speaking and listening, reading and writing, whilst developing their independent and creative thinking skills. We firstly endeavour to help make the transition from primary to secondary school as smooth as possible and to generate enthusiasm and self-confidence in all students. Throughout both Key Stages, students study a wide variety of novels, plays, poetry and non-fiction texts. Learning will be a continuous process, building on knowledge gained during Key Stage 2.
Key Stage 3 Information
During key stage 3 students will work with a variety of texts and will develop skills in note taking, diary writing, letter writing, report writing, pamphlets, leaflets, review writing, advertisements, newspaper articles and critical responses to poems, stories and play scripts. Approximately each half term, students will complete one formal assessment with a focus on reading, writing or speaking and listening; during the course of each year there will also be a regular focus on spelling and grammar.
Year 7

Year 8

Key Stage 4 Information
Key stage 4 begins at the start of year 9 and all students are entered for both English Language and English Literature at the end of Year 11.
The main study of materials is completed by the end of Year 10, leaving Year 11 for revision.
AO1: identify and interpret explicit and implicit information and ideas
select and synthesise evidence from different texts
AO2: Explain, comment on and analyse how writers use language and structure to achieve effects and influence readers, using relevant subject terminology to support their views
AO3: Compare writers' ideas and perspectives, as well as how these are conveyed, across two or more texts
AO4: Evaluate texts critically and support this with appropriate textual references
AO5: Communicate clearly, effectively and imaginatively, selecting and adapting tone, style and register for different forms, purposes and audiences. Organise information and ideas, using structural and grammatical features to support coherence and cohesion of texts
AO6: Candidates must use a range of vocabulary and sentence structures for clarity, purpose and effect, with accurate spelling and punctuation.
AO7: Demonstrate presentation skills in a formal setting
AO8: Listen and respond appropriately to spoken language, including to questions and feedback on presentations
AO9: Use spoken Standard English effectively in speeches and presentations
Year 9

Year 10

Year 11
This will be adapted each year depending on the needs of the cohort.

Examination Board used
We follow the Edexcel exam board for English Language (1EN0) and the Eduqas board for English Literature (C720QS)
Qualification to be obtained
GCSE English Language and GCSE English Literature.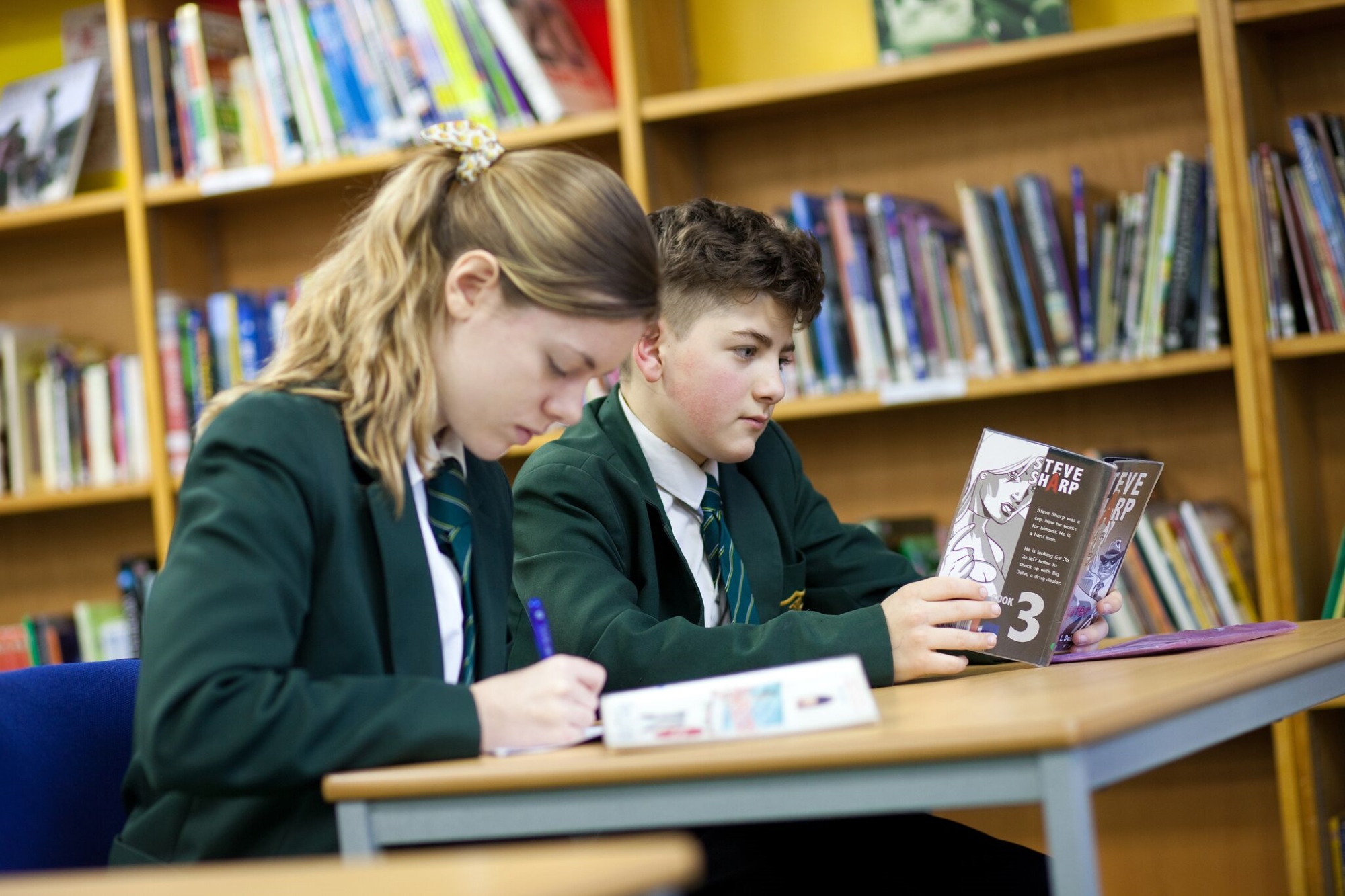 @eggarsenglish

So proud of our Y11 team for winning the local heat of the Rotary Club's Youth Speaks competition and performing brilliantly in the district semi-finals. Congratulations to Isobel for winning best chairperson of the evening.@farnham_club https://t.co/HHOSYEPdSN 12:12 PM - 11 Feb 2023

@eggarsenglish

Many thanks to the @EngMediaCentre EMC for the opportunity to trial their marvellous new Poetry Playlist with Year 7. https://t.co/e5U8mj7vGj 7:08 PM - 07 Feb 2023

@eggarsenglish

Superb performance by the U16 Girls football team this evening against Oakmoor winning 10-0! Goals galore for the girls tonight, four for Lucy, two for Olivia and Matilda and one a piece for Beth and Sophia! https://t.co/kgTNcRch6i 9:31 AM - 05 Oct 2021
Follow Us