Welcome to the MFL Department
2022 - 2023

Mrs Magalie Rushmere
MFL Curriculum Leader
The Team:
Mrs Sam Sumner Assistant Curriculum Leader, French and Spanish
Miss Oliva Vale Teacher of French and Spanish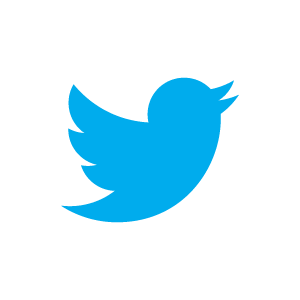 @eggarsmfl

Introduction to the Department
In the MFL Department we aim to:
Develop the ability to understand and use the chosen foreign language effectively for the purposes of practical communication.
Develop the ability to use the chosen language and to understand the language used both imaginatively and creatively.
Develop an understanding of the grammar of the chosen language.
Offer insights into the culture and civilisation of the countries and communities that speak the chosen language.
Encourage positive attitudes to foreign language learning and to speakers of foreign languages and a positive approach to other cultures and civilisations.
Develop students' understanding of themselves and their own culture.
Provide enjoyment and intellectual stimulation.
Form a sound base of skills, language and attitude required for further study, work and leisure.
Promote skills which have a wider application such as resourcefulness, creativity, curiosity, self-reflection and perseverance, as well as a range of learning skills (e.g. analysis, memorising, drawing inference).
Key Stage 3 Information
The principal objective of the course is to develop each student's ability to use the French or Spanish language effectively for purposes of practical communication through both the spoken and written word. As an "Eggar's Learner", students are expected to be reflective about the way they learn and memorise language and there are weekly learning home-works to improve their vocabulary. They are taught strategies to help them persevere with difficult aspects of language learning such as pronunciation, listening tasks or dealing with unknown words, including how to be resourceful, independent and resilient. They are encouraged to speak the target language at every opportunity and to develop their curiosity by finding out about the culture of either France or Spain and taking an interest in European current affairs. Finally, we aim to develop their creativity by working on an in-class project throughout Y7 and another in Y8.
Year 7
Students study French or Spanish for five 60-minute lessons per fortnight following the MFL National Curriculum. In addition to developing a range of language learning skills students will: learn some geographical facts about France or Spain; learn about everyday life in France or Spain; use authentic materials; listen to some French or Spanish songs and learn about some French or Spanish customs and greetings.
Year 8
Year 8 students will have five 60-minute lessons of French or Spanish per fortnight, following the MFL National Curriculum. In addition to developing a range of language learning skills students will: learn some historical facts about France or Spain; learn about some famous French or Spanish people; find out about the interests of young French or Spanish people; look at some simple French or Spanish stories, poems or songs and learn some French or Spanish slang expressions.
Key Stage 4 information
Examination Board used:
We follow the AQA exam board.
Qualification to be obtained:
Course content
The themes and topics on which the course is based come under 3 theme titles:
Identity and Culture
Local, National, International and Global Areas of Interest
Current and Future Study and Employment
Course objective
Our objective is to enable students of all abilities to develop their French or Spanish language skills to their full potential, equipping them with the knowledge to communicate in a variety of contexts with confidence. We are passionate about the benefits that leering a language can bring. We strongly believe in languages as a skill for life and something students should enjoy and find rewarding.
Assessment
Assessment for the GCSE course comprises four elements:
- A final writing examination 25% of the final grade
- A final speaking examination 25% of the final grade
- A final reading examination 25% of the final grade
- A final listening examination 25% of the final grade
Students may be entered for either Foundation or Higher tier but not both.
GCSE students will be assessed regularly throughout the year.
5 Year Curriculum Overview
| | | | |
| --- | --- | --- | --- |
| | Term 1 | Term 2 | Term 3 |
| Y7 | Self, family & friends | School, clothes, routine | House, town, technology |
| Y8 | Holiday | Leisure | Food and health |
| Y9 | Self, family & relationships | Freetime & new technologies | Social issues, health & lifestyle |
| Y10 | Education & work | House, town & the environment | Holidays |
| Y11 | Other social & global issues | Revision | Revision |
5 Year Assessment Overview (may be subject to change)
Term 1

Term 2

Term 3

Y7

Writing, Peer Speaking
Reading, Listening

Speaking
Reading, Listening

Writing
Reading, Listening

Y8

Writing
Reading, Listening

Speaking
Reading, Listening

Writing, Speaking
Reading, Listening

Y9

Writing, Speaking (photocards)
Reading (translation), Listening

Translation, Speaking (conversation)
Listening

Writing
Reading, Listening

Y10

Speaking (conversation)
Reading, Listening

Writing
Reading, Listening

Mock Speaking
Reading, Listening

Y11

Mock Speaking, Writing
Listening, Reading

Writing
Reading, Listening
@eggarsmfl

And finally, do you fancy a bit of a Spanish listening and reading? https://t.co/qdomnZHxX1 Here's a shorter version of the Alice in Wonderland story, read in Spanish. Don't worry about understanding everything, just listen, read, and enjoy! 3:32 PM - 04 Mar 2021

@eggarsmfl

Want to have a go yourself? https://t.co/TCpsQxg3bO This person's channel has loads of great (Spanish-speaking) drawing tutorials, if you want to practise your Spanish listening and your drawing at the same time! 3:29 PM - 04 Mar 2021

@eggarsmfl

Abi, Y7 https://t.co/AxhaoEM6D2 3:28 PM - 04 Mar 2021
Follow Us