Welcome to the PE Department: Curriculum Information 2019 - 2020

Christopher Michael
Curriculum Leader
PE Team:
Carly McCready-Williams PE Teacher & Year 7 Progress Leader
Nicola Bertram PE Teacher
Richard Mann PE Teacher & year 9 Progress leader
Tim Roach Science / PE Teacher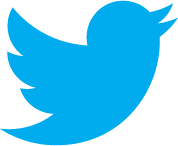 @EggarsPE
---
Introduction to the Department:
In the PE Department we aim to help all students build up their confidence and enjoyment of sport. We firstly endeavour to help make the transition from primary to secondary school as smooth as possible. Learning will be a continuous process, building on knowledge gained during Key Stage 2.
It is the expectation that all students bring kit to all lessons, even if they are not practically able to take part in the lesson due to illness or injury. Pupil's still get changed and take part as a coach, official or performing observation and analysis. Students will study a different activity every 5 weeks across the autumn, spring and summer terms meaning that they experience 8 different activities across the year.
Key Stage 3 Information:
Students follow a programme of study which covers a broad and balanced range of activities: Games, Athletics, Gymnastics and Dance.
In Physical Education in Years 7 and 8 we aim to provide an enjoyable and satisfying programme with opportunities for every student to develop physically, socially, emotionally and cognitively. Lessons are planned by specialist teachers to meet the needs of individual students and encourage active involvement by all as performers, observers and officials. Students learn to develop physical competence and promote the skills necessary to effectively plan and evaluate movement and movement related activities, safely and with confidence.
The development of tolerance, a sense of fair play and good sporting behaviour are considered to be essential elements of the learning process. Students are encouraged to appreciate their own strengths and weaknesses and respond appropriately to the needs of individuals and groups and develop their personal fitness levels.
Key Stage 4 Information:
Within the guidelines of the National Curriculum, students are given the opportunity to select some of their PE activities from a wide range of activities, including:
Fitness
Football
Netball
Basketball
Softball
Rugby
Volleyball
Badminton
Tennis
Cricket
Rounders
Aerobics
Dance
Gymnastics
Athletics
Table tennis
Trampolining
Through all of the activities offered the PE Department aims to encourage all students to adopt and understand the need for a healthy lifestyle, to develop skills, co-ordination, self-awareness, self-esteem and to develop co-operation, team play and sportsmanship.
Students who choose to follow an examined course will start this in year 9. They will study both practical and theory elements. Practically, they will study a variety of sports and will be assessed on their ability to perform within each area. For the theory part of the course, students will work through each module in a project style, allowing them to be independent in their learning and create resources for them to use as revision aids for their final exam. Their progress will be continually monitored through a test at the end of each topic and they will sit a full GCSE PE mock exam in both Year 10 & Year 11. Please see below for the Edexcel GCSE PE syllabus content.
Physical Education GCSE
Syllabus: Edexcel GCSE PE: Physical Education
Course content:
Theory work is examined using 2 papers:
Paper 1
Applied anatomy and physiology
Movement analysis
Physical training
Paper 2
Health, fitness and wellbeing
Sport psychology
Socio-cultural influences
Coursework:
Students are assessed in 3 practical activities. These can be selected from a whole range of activities including:
games
gymnastic activities
dance
athletic activities
outdoor and adventurous activities
swimming
Students are encouraged to improve their physical performance by regularly attending after school clubs or out of school clubs. GCSE students are expected to take a leading role in representing the school.
Assessment Methods:
Two written examinations at the end of Year 11 are worth a combined total of 60% of the final mark. Coursework (3 practical performances - internally assessed and externally moderated) is worth 30% of the final mark. Students are expected to complete a Personal Exercise Programme as part of their practical coursework which makes up the final 10% of the grade.