Open Events 2022
Parents and students can come along and get a feel for what life is like here, a sense of the teaching, of the community, the excellent facilities, and an opportunity to talk to current students, staff and the Head Teacher, Patrick Sullivan.
Find out what we mean when we say #WeAreEggars!

Guided Tours
Jump start your search for a secondary school and book a Guided Tour around our amazing campus. A member of staff will be your guide and there will be opportunities to talk to our Senior Leadership Team. There are slots every 5 minutes from 16:00 to 17:30 on:
• Tuesday 24 May
• Tuesday 07 June
• Tuesday 14 June
• Tuesday 21 June
• Tuesday 28 June
To book your place, go to: https://bit.ly/TakeAGuidedTour

Open Events
Come and see our students and staff in action! No appointment necessary.
Our Open Events will run on:
• Thursday 14 July from 09:00 to 12:00
• Friday 15 July from 09:00 to 12:00
• Saturday 16 July from 10:00 to 12:00
• Thursday 22 September from 18:00 to 20:00
• Friday 23 September from 09:00 to 12:00
• Friday 14 October from 09:15 to 12:00
We look forward to meeting you.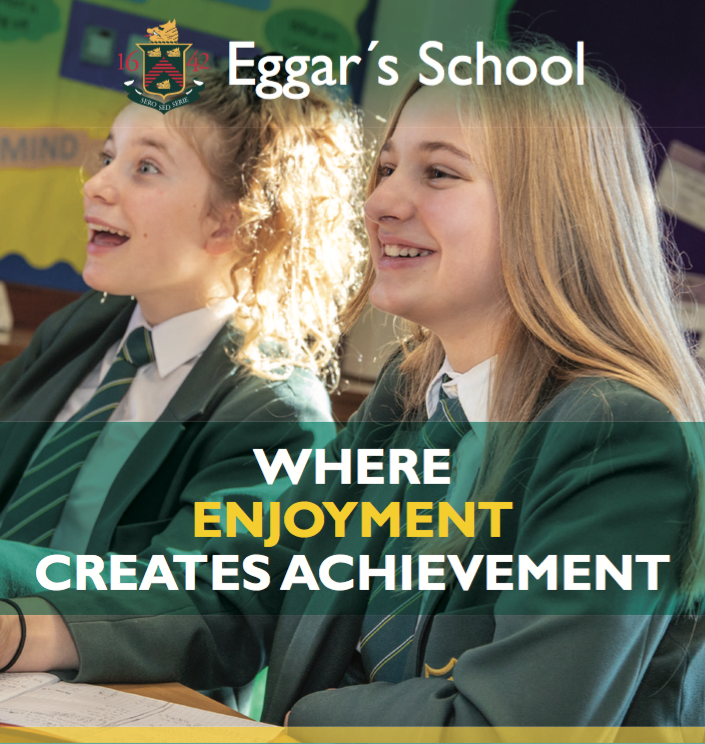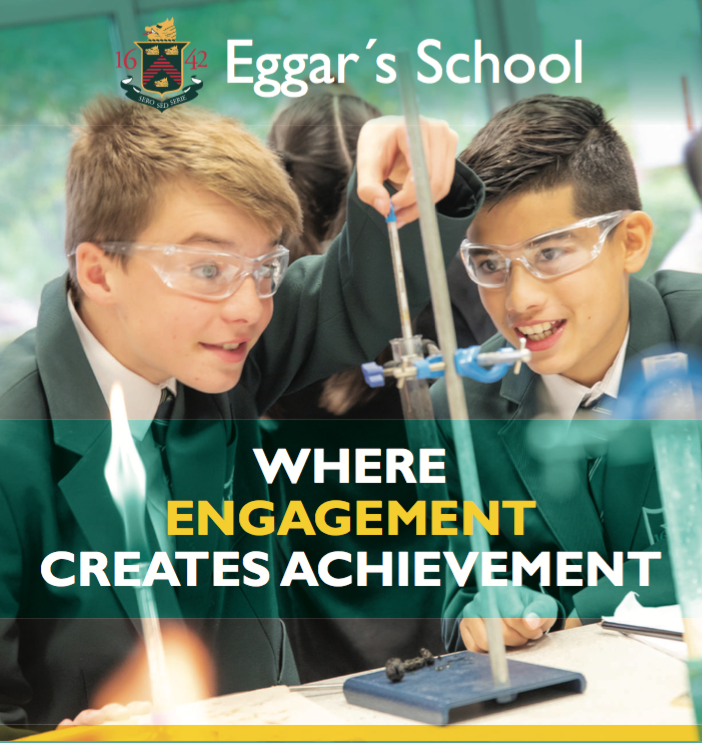 @eggars

Don't forget for Years 7, 8 and 9 (only), it's NON-UNIFORM DAY this Friday 27 May. Only £1.00 to take part via your SCOPAY account or cash on the day. All in aid of the brilliant TEABAG! #WeAreEggars https://t.co/Ye4N4smOV1 5:41 PM - 24 May 2022

@eggars

Come and see us! Take a Guided Tour around our amazing school and see what we mean when we say #WeAreEggars. We still have some spaces for the Tours in June. Book today: https://t.co/eSIlOtZxl2 6:54 PM - 23 May 2022

@eggars

Leadership. Teamwork. Fun! Last Friday Lt Commander Russ Haines from the Royal Navy led a fabulous training day for our student leadership team. Their mobile training apparatus was very similar to a large scale Meccano set! #WeAreEggars https://t.co/9so2z6EtpV https://t.co/IIcLQgmcpn 4:15 PM - 22 May 2022
Follow Us