Catering by Eggar's for Eggar's
Here at Eggar's all of our catering is provided in-house, providing a catering service that is specific to Eggar's. Our menus are designed to meet the needs of our students and staff allow seasonal offerings, with strict adherence to legislation . Special dietary requirements or food allergies can also be easily catered for.
Led by Head Chef Rosemary Lock, our team provide a wide variety of freshly prepared meals and light bites, from breakfast first thing through to morning break and lunchtime.
Nutritious lunches can be eaten in our bespoke Refectory where there's something to suit everyone's taste. The ever-popular Eggar's street food will also be available; easy-to-hold, hot and healthy snacks which are perfect for socialising while eating.
Looking ahead, we are planning many new events and activities to encourage our students and staff to try new and different foods. These are exciting times for all who Eat@Eggar's!
Free School Meals
Free School Meals are available for any student whose families meet the Hampshire County Council eligibility criteria. If you would like further information and details on registering for Free School Meals, click here.
Cashless Catering System
We operate a cashless catering system, using the latest biometric technology and eliminating the need for students to carry cash throughout the day. The system simply recognises the ​biometric reading of your child's thumb at the tills.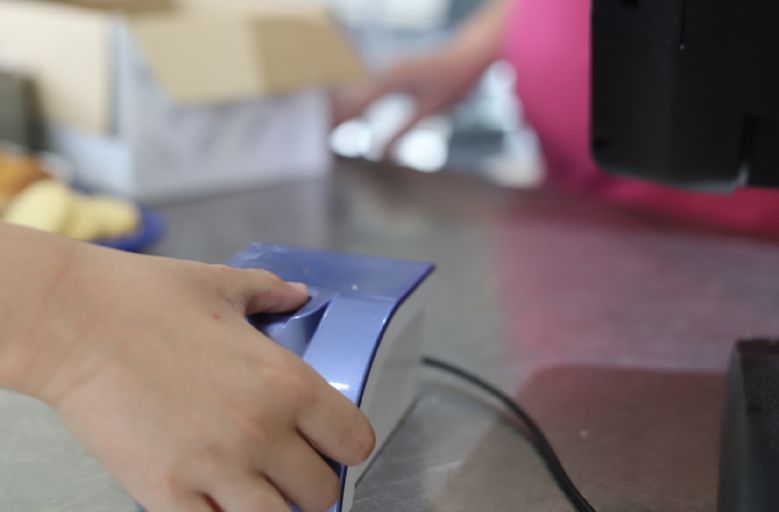 Students will each be given an account and any amount of money can be paid into it. Anything spent on food and drink will be deducted on a daily basis. Accounts are easily topped up online via Scopay.
We require consent from at least one parent for the biometric information of your child to be processed. For frequently asked questions and an opt-in form please click on the attachments at the bottom of the page​.​
Refectory Opening Times​
The Refectory is open from Monday to Friday at the following times:
BREAKFAST: 08:00 to 08:30
Serving sausage and bacon baguettes. Hot chocolate will be served during the autumn and winter terms with new items to be added soon!
MORNING BREAK: 10:45 to 11:00
Delicious hot and cold snacks are available.
LUNCH: 13:00 to 13:30
Serving main meals, including pasta and ​homemade sauces, street food, sandwiches, wraps and baguettes, fruit muffins and biscuits, fresh fruit, salad pots, vegetable and dip pots. Drinks include fruit juice, carton milk and bottled water.
Take a look at our weekly menus and the current price list below.