Choosing a Secondary School for September 2022?
Welcome to our Admissions Page — your one-stop shop for everything you need to know about sending your child/children to Eggar's. Simply click on any of the links on the right- hand side of this page for more details — from the Admissions Process to Uniform.
A good place to start is our FAQ section where information on all aspects of Eggar's can be found on one page. If you do have a specific question, you can email Mrs Street (enquiries@eggars.hants.sch.uk) or call us (01420) 541194. We will be very happy to help.
Autumn Open Events 2021
Come and see us in action in September and October!
Thursday September 9 09:15 – 12:00
Friday September 10 09:15 – 12:00
Saturday September 11 10:00 – 12:00
Wednesday October 13 16:30 – 18:30
Thursday October 14 09:15 – 12:00
Parents and students can come along and get a feel for what life is like here, a sense of the teaching, of the community, the excellent facilities, and an opportunity to talk to current students, staff and the Head Teacher, Patrick Sullivan.
On Saturday September 11 we will be hosting The Great Eggar's Open Event with some great activities going on throughout the morning. Find out what we mean when we say #WeAreEggars
We can't wait to meet you!
If you would like to keep up-to-date with all the latest news at Eggar's follow us on Twitter, Facebook, Instagram and Linkedin.
#WeAreEggars
EgGar's school in numbers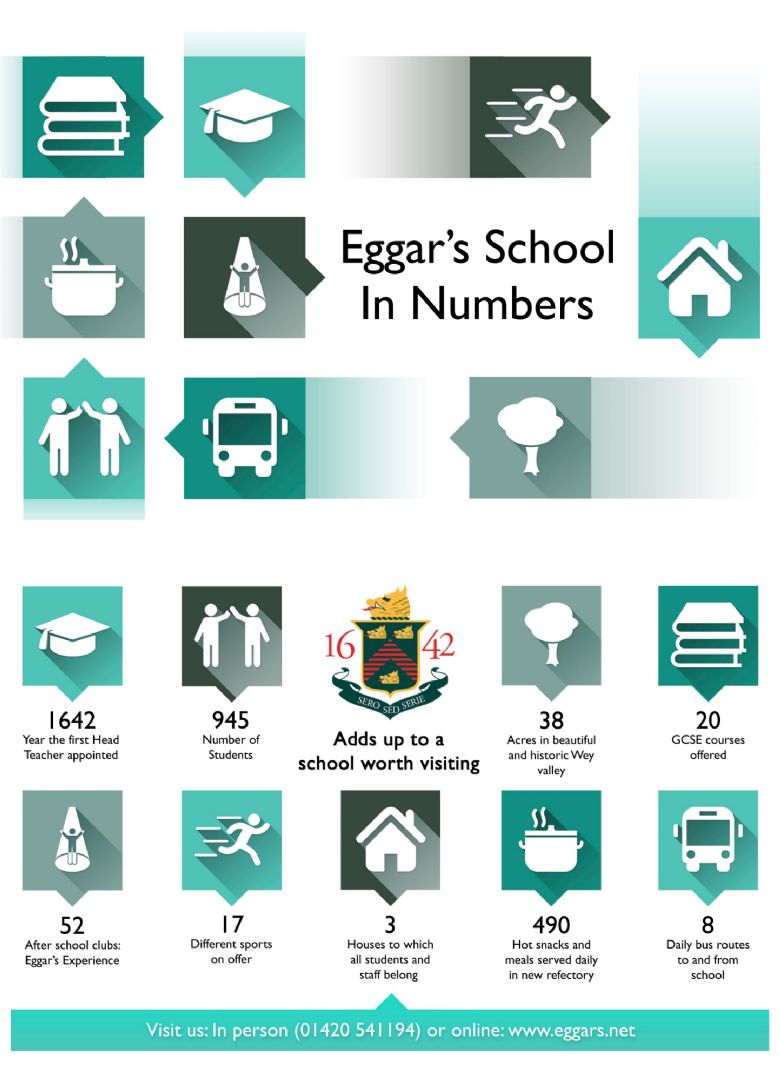 @eggars

And this year's cup winners were Monty House! Go Monty! The cheers could be heard throughout the school, probably throughout Hampshire And if you're Spenser or Austen.... it all starts again in September. #WeAreEggars https://t.co/11g4SYM8Hi 10:47 AM - 23 Jul 2021

@eggars

It's a bumper End of Term Eggar's Update for you to enjoy! Have an amazing summer. https://t.co/f62AafZ3Jb #WeAreEggars https://t.co/ZYcISEXTDj 10:06 PM - 22 Jul 2021

@eggars

Some of our talented musicians were able to play to their parents and carers in a Summer Showcase on Monday evening. Here's a mini taster of our band and their amazing musical talent! #WeAreEggars https://t.co/3wIeXrP16D 6:47 AM - 22 Jul 2021
Follow Us