How do you choose the right secondary school for your child?

At Eggar's we hope we can show you what makes our school tick by inviting you to come and see us – both at the organised Open Events and at anytime in the school year for your own personal tour. There are plenty of opportunities for you and your child to get a feel for Eggar's and everything that we can offer.
We know that choosing a secondary school can be a daunting process. For guidance, Hampshire County Council provides some really useful information on:
Deciding which school to apply to
The application procedure and in year applications
School admission policies
The Admission Appeals for admissions 2020 can be found here: Admission Appeals Procedure
If you are seeking a Year 7 place in September 2021, please take a look at our Admissions Policy 2021 - 2022. For all admission appeals the timetable is below. Please scroll to the bottom of this page and click on 'Admissions Appeals 2020 Timetable'.
You can apply online on the Hampshire or Surrey websites (depending on where you live).
Open Events
So you can experience Eggar's in action, we have several Open Events in the year: three in July (including one on a Saturday morning), two in September (including an evening event) and one in October. Please click here for dates. Parents and students can come along to Eggar's and get a feel of what life is like here, a sense of the teaching and excellent facilities, and an opportunity to talk to current students, staff and the Head Teacher Patrick Sullivan. No appointments are necessary.
Come and visit us at any time
You don't have to wait for our Open Events. Please come and visit us at any time! Take a walk around our beautiful site and check out the outstanding facilities to see both our students and staff in action.
Simply call (01420) 541194 or email Mrs Street (enquiries@eggars.hants.sch.uk) to make an appointment.
We look forward to welcoming you.
Transition
The transition from primary to secondary is made much easier by the warm, caring and supportive atmosphere at Eggar's. We are smaller than the average school in the area and this allows us to know all our students really well. This not only creates a fantastic support network throughout all year groups but also generates a welcoming and engaging school community.
We have a comprehensive transition programme to ensure that there are no surprises for your child as they begin the next phase of their education. From the moment you have confirmed their place at Eggar's in March, they will start to spend time at the school – becoming familiar with the teachers, the school environment and what they can expect in September.
If you have any questions about your child's transition from primary to secondary, please don't hesitate to contact Cathy Vickers.
Call (01420) 541194 or email enquiries@eggars.hants.sch.uk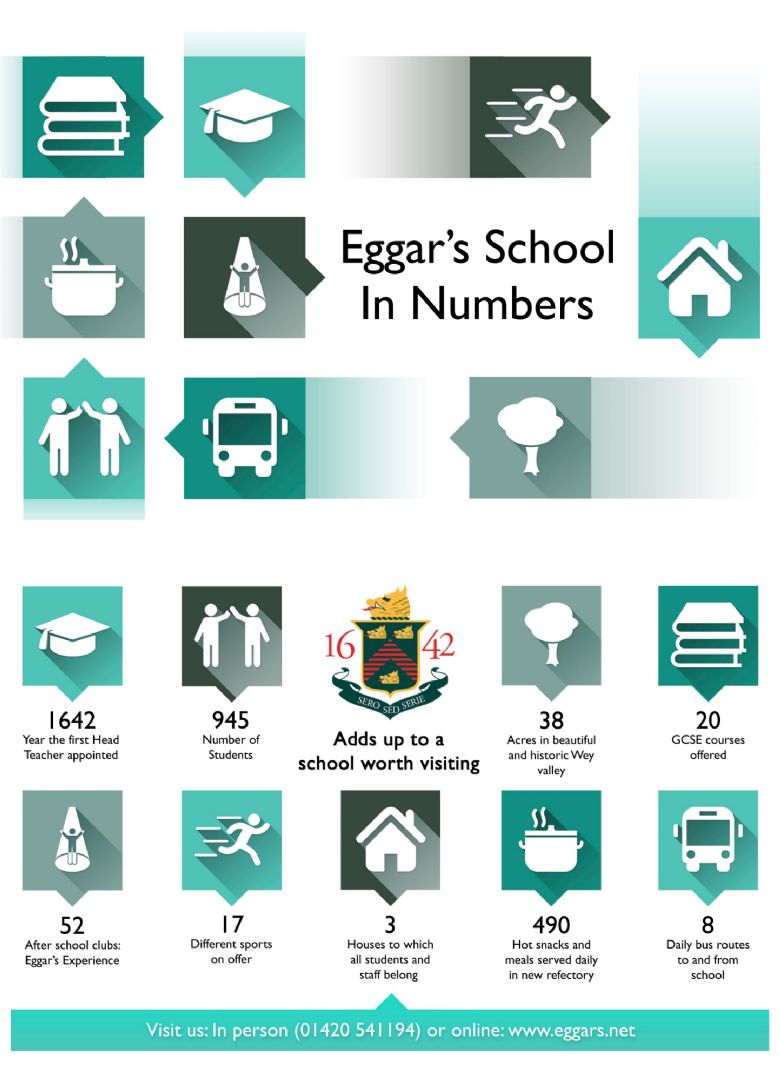 @eggars

You can raise free donations for Eggar's School, Holybourne every time you shop online. Just sign up to support them on @easyuk and 4,100 shops and sites will donate when you shop. Visit: https://t.co/S7ElmSo0hu 9:44 AM - 29 May 2020

@eggars

@eggars Submit a question to the live(ish) Q&A by 12noon tomorrow (Tuesday 19th) https://t.co/zTmmig1IOI 11:45 AM - 20 May 2020
Follow Us