We believe that home learning has an important part to play in helping students to progress. Studies suggest that it can add up to eight months of progress to a student's learning (Education Endowment Foundation). Home learning is set for all students, and we expect the volume to increase as they move through the school.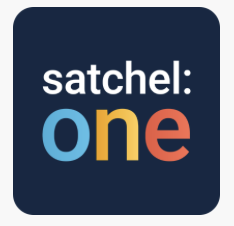 All home learning is issued on a Monday, using Satchel One: https://eggars.satchelone.com/school/home
Students and parents have login access to Satchel work to view bespoke tasks, timetables, notices and completion information. Students log in using their normal school username and password. Parents can also log in to view information on their child's timetable and home learning.
Key Stage 3 (KS3) students receive English, Maths, Science and MFL home learning each week. KS3 students also receive project style tasks across the year.
Key Stage 4 (SK4) home learning is issued for all option and core subjects weekly. The approximate amount of time required for home learning will increase as students' progress through KS4:
• Thirty minutes in Year 9
• 1 hour in Year 10
• 1.5 hours in Year 11 per subject, per week.
Project Style Homework (KS3)
In addition to weekly core Home Learning, KS3 students receive project style home learning. Subjects include Design & Technology, Computer Science, Geography, History, PPD, Music, Art and Drama.
Project Style Home Learning is an extended, four-week piece of work, which gives students the opportunity to work independently and show creativity. This independent approach prepares them for their GCSE studies through fun and engaging activities. The projects also provide an opportunity to praise, reward, display and celebrate students' work and effort.
Students can seek support with their home learning from their teachers, in lessons and via the chat facility on Satchel One.
Home learning tasks are generally blended with 'in class' content, enabling learning to be extended and enriched both in the classroom and at home.
They will:
• Consolidate or practise any skills or knowledge learnt in class (Embed)
• Develop a student's understanding, skills or knowledge (Extend)
• Make an existing piece of work better (Improve)
• Use existing knowledge of skills to attempt a new task (Apply)
Download the Year 7 booklet here.
Download the Year 8 booklet here.

For more information on subject Project Style Homework please click on the relevant links below:
Eggar's Online Library Service
Read thousands of online books using our new online library service. Watch this video to find out more about SORA where you can get free books and audiobooks from our online library: eBook video
Other useful home learning links are here for ease of access:
• GCSEPod
https://members.gcsepod.com/podauth/login/office365
• Direct email access
https://outlook.office.com
• Office 365 (including OneDrive and email)
https://portal.office.com
• Educake
https://www.educake.co.uk/
• SENECA
https://app.senecalearning.com/login
• MathsWatch
https://vle.mathswatch.co.uk/vle/