At Eggar's, we are committed to nurturing, both inside and outside the classroom, the abilities and talents that all children have. We are a member of the National Association for Challenge in Education (NACE), and in 2016 we gained the prestigious NACE Challenge Award. We are delighted to have been reaccredited with the Award in 2021 in recognition of the outstanding provision we make for our academically most able students.
Our broad and inclusive curriculum is designed specifically with challenge in mind, providing opportunities for all students with exceptional abilities to reach their full potential. Academically most able students are identified in Year 7 and form part of a student voice group which meets regularly with the More Able and Talented Student coordinator at intervals throughout the academic year. This group discusses provision, individual requirements and good practice; their academic performance is carefully monitored and they are given extensive extra-curricular enrichment opportunities. These opportunities may take the form of school groups and clubs, external and internal competitions, and trips and visits:
Arkwright Scholarship Programme – Eggar's School
GCSE Statistics – Eggar's School
Mock Trial Competition – Young Citizens
Monthly Lecture Club – Eggar's School
PE trip to sports laboratories – Bath University
Rotary Club Youth Speaks Competition – UCA, Farnham
Scholars Programme – The Brilliant Club, Various Universities
Sports Leaders Qualification – Eggar's School and Treloars
St John's College taster day – Oxford University
STEM Science trip – Qinetiq Farnborough
Student & parent skills conference – Alton College
Subject Master Classes – Alton College
Subject Master Classes – Farnham College
UK Maths Challenge
Up for Debate Competition – PiXL
This is just a small selection from our extra-curricular programme which we call The Eggar's Experience. Open to all students, The Eggar's Experience opportunities extend and enrich their learning, promote high attainment and good progress and equip them with a broad range of life skills.
We are keen to work with parents to support our provision for our most able and talented students. If you have a particular skill or knowledge set that you would be interested in sharing through our Eggar's Experience programme, please do get in touch.
For more information, please contact Miss O Vale via enquiries@eggars.hants.sch.uk stating MAT in the subject line.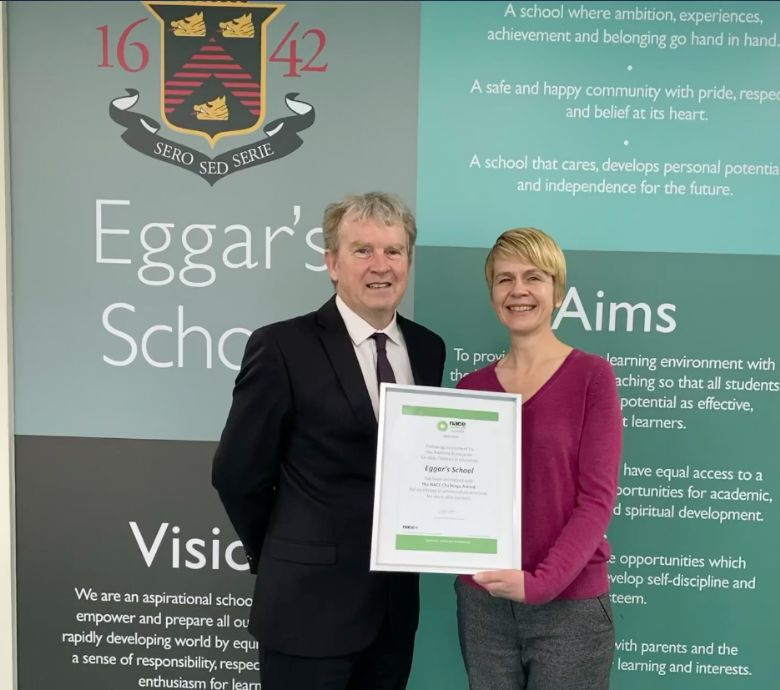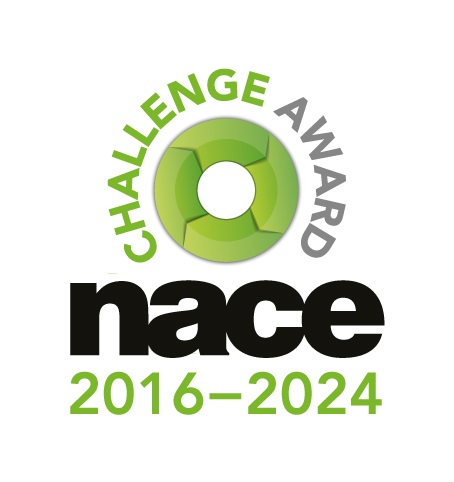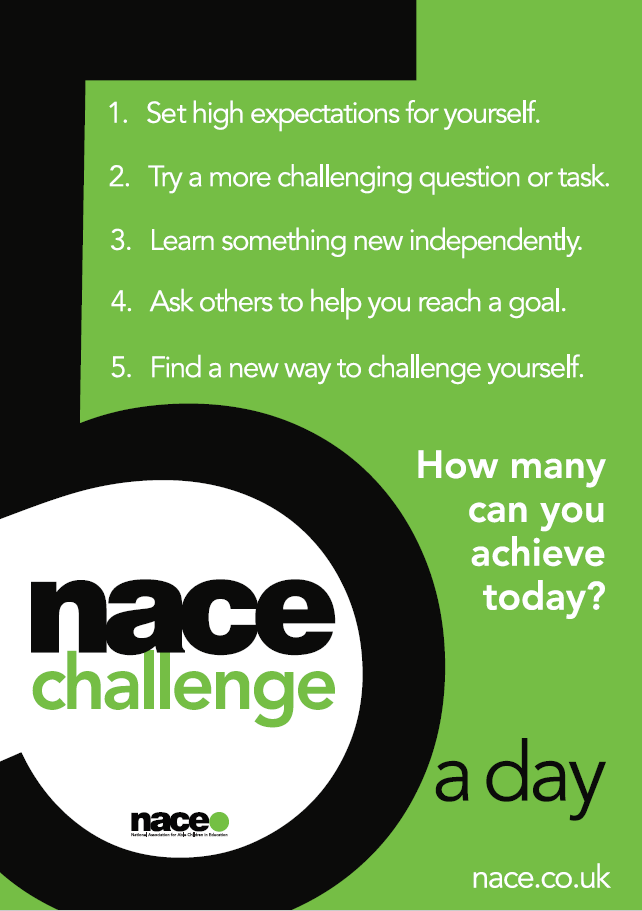 The Eggar's EXPERIENCE
The Eggar's Experience encourages all our students to become involved in at least ten key activities during their five years at Eggar's School. These activities are designed to equip them with a range of key life skills in order to become more rounded and skilled individuals and therefore better equipped for further education and employment.
Eggar's students are expected to keep a digital record of the key challenges they are involved in. This record of achievement is regularly reviewed.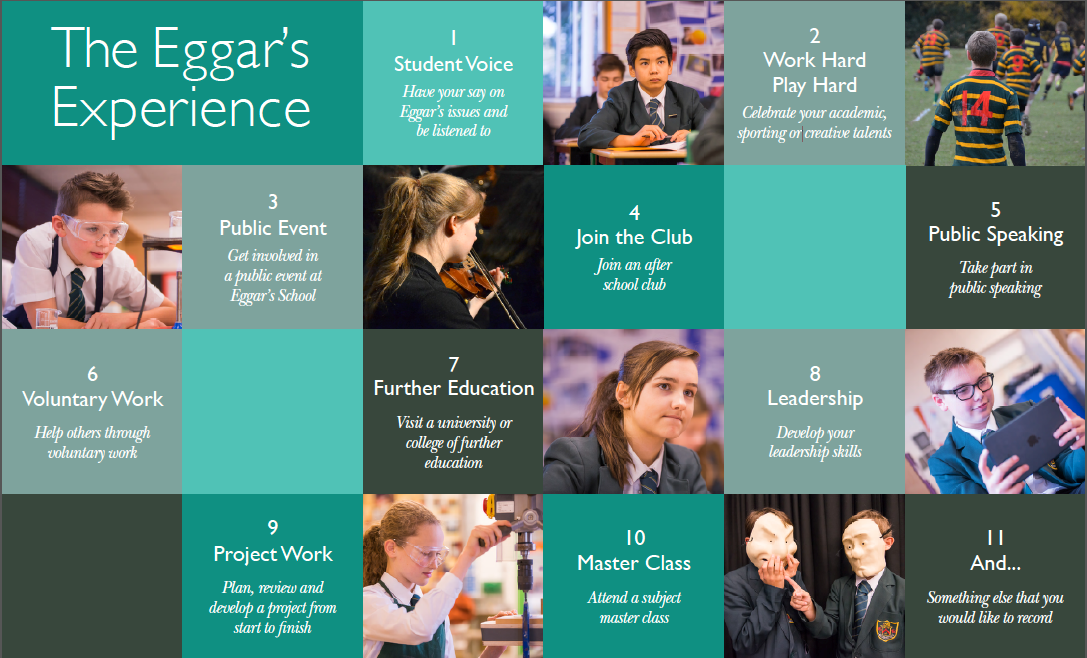 Eggar's School continues to strive to further the provision for all our students to provide them with the skills for further education and employment.
One of our latest initiatives is an application for the NACE Challenge Award. This prestigious award is given by the National Association for Able Children in Education (NACE), a leading national education organisation. The association exists to help the daily work of teachers providing for students with high abilities whilst enabling all to flourish.