Welcome to the Art Department : Curriculum 2019 - 2020
Mr P Colburn Jackson
Curriculum Leader
Curriculum Leader: Mr P Colburn Jackson
Art Team:
Mrs Athene Roy Classroom Teacher (KS3)
Ms Sarah Moss Classroom Teacher

Introduction to the Department:
In the Art Department we aim to help all students build their confidence in Art & Design and develop both their creative and critical thinking. We firstly endeavour to help make the transition from primary to secondary school as smooth as possible.
Key Stage 3 Information:
In Key Stage 3 students increase their proficiency in the handling of a range of materials including paint. They will use a variety of techniques to record observations with an emphasis on the development of drawing skills. Students analyse their work and that of others in order to strengthen the visual impact and contexualise their work.
Students learn about the history of art, craft, design and architecture, including periods, styles and major movements from ancient times up to the present day. This will lead to the development of critical understanding and grow the students' ability to express reasoned judgements that can, in turn, inform their own learning. They will discuss and evaluate artworks using the language of art, craft and design making connections between their work and those investigated through historical and cultural research.
In theme based projects students will develop and produce creative work, exploring their ideas and recording their experiences. Students' work will demonstrate knowledge and under-standing of artists, craft makers and designers.
Year 7 outline of schemes of work/medium term plans:
Formal elements of art, Composition, Impressionism, Van Gogh, Drawing and Painting;
Drawing from direct observation using a range of materials;
Project Style Homework: Literacy focus; Comparing Landscapes.
Y8 outline of scheme of work: medium term plans:
Drawing from Natural Forms using a variety of different media and techniques. Portraits; planning, composition, Gustav Kilmt.
Community based project/mural, planning, developing, making connections, presenting to an audience;
Project style homework with a literacy focus: Inspirational Elderly Portraits.
Key Stage 4 Information:
In Key Stage 4 students work towards attaining a GCSE qualification in 'Art, Craft & Design'. A broad range of skills and techniques are developed and explored; students work towards being fully independent in their practice. The school holds a public art show each year in July.
Examination Board used:
We follow the Edexcel exam board
Qualification to be obtained:
GCSE Art and Design
Other Information e.g. club/trips:
Trips are offered to each year group, the department aims for at least one trip/visit per year group, per year. The department is open most break times and after school for supported study/development time.
Coursework Catch-up sessions are integrated with the new school timetable and will be published in September.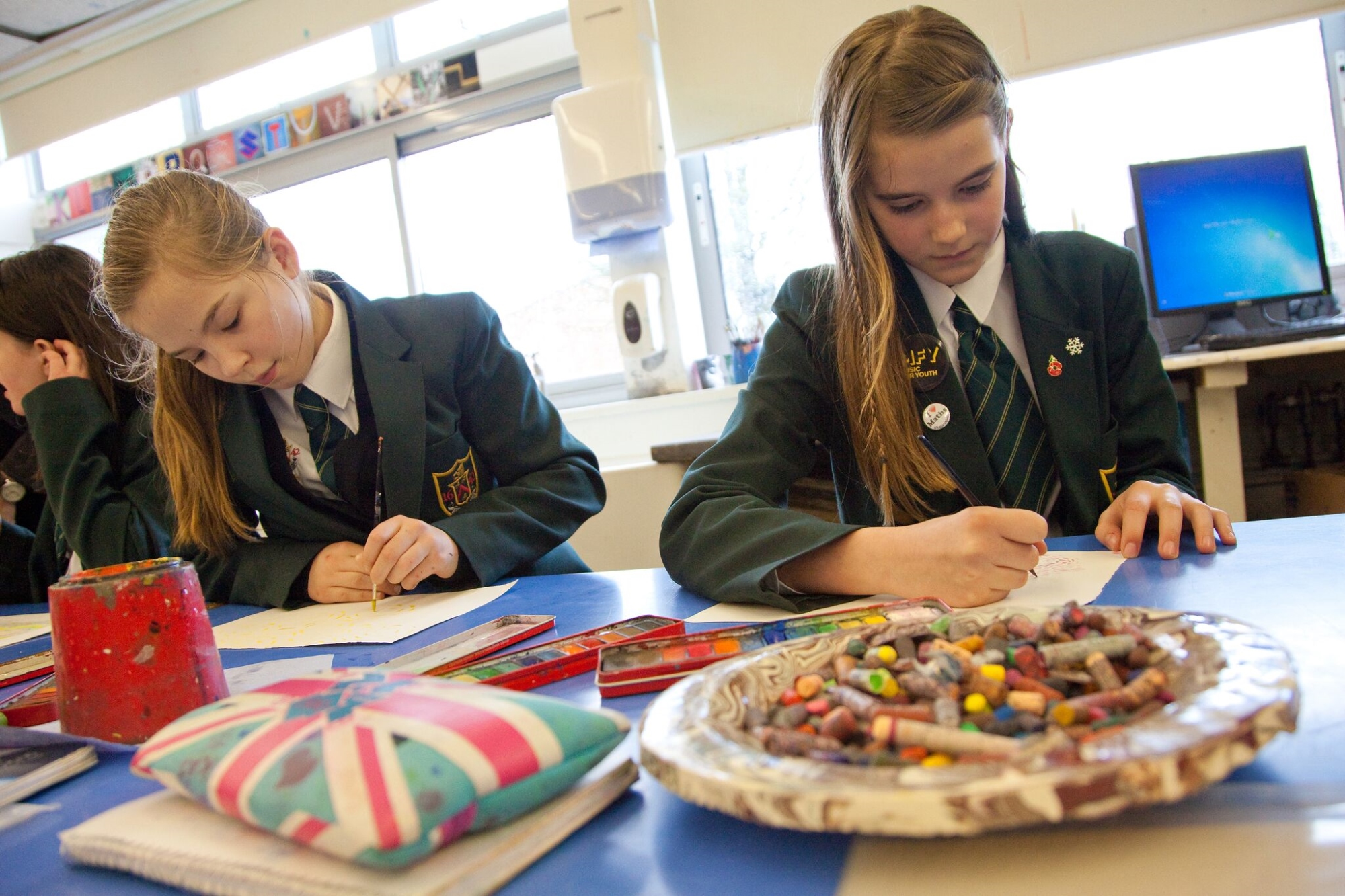 @eggars

URGENT APPEAL to those living in the Alton area and the local business community for used laptops that can be reconditioned and used for home schooling. Full press release here: https://t.co/ITvdOLubsZ https://t.co/Mq826wMzGq 2:21 PM - 12 Feb 2021

@eggars

We are aware of sky broadband issues this morning affecting Alton and understand if this causes your child to not join home learning today. Please email us at enquiries@eggars.hants.sch.uk with the title 'Internet issues' to let us know you will not be attending lessons 11:50 AM - 08 Feb 2021

@eggars

Mr Bufton: Cycling for Dementia. Our Year 8 Progress Leader is aiming to raise £500 for the Dementia Trust by cycling an amazing 250 miles in January! https://t.co/ieT0hXF3KF Any contribution would be very welcome. #HopefullyNoPunctures #KeepWarm https://t.co/3gqOTHvclB 4:55 PM - 08 Jan 2021
Follow Us