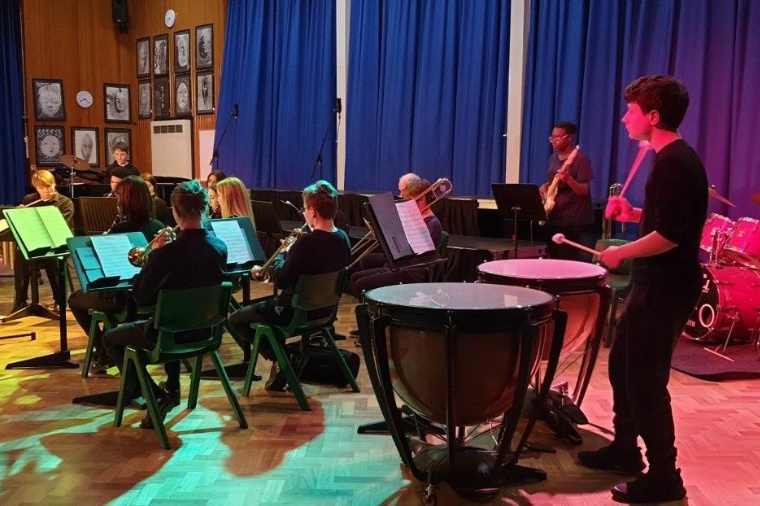 From West End classics to the Kinks ...
What a night! Once again our talented musicians and choirs brilliantly entertained a 175 strong sell-out crowd at our annual Spring Concert. There was an amazing variety of pieces including soul classics sung by United Voices and stirring music from "Pirates of the Caribbean" performed by the String Ensemble. There were also some terrific contributions from Voices in Harmony, the Big Band, the Retro Rock Band, the Concert Band and the Rhythmatists. All styles of music were covered and thoroughly enjoyed by our audience!
It was clear that a huge amount of work had gone into pulling the Concert together. Congratulations to all our fabulous performers and a special note of thanks to our music staff: Matt Farris, Mel Nicolaou, Simon Mellish, Dave Thomas, Louise Smith, Sim Jones and Stephen Lacey.
Our wonderful PTA were also kept very busy in the interval serving refreshments!