Eggar's Parent and Teacher Association
Our next meeting dates:
Monday 09 October 2023 at 1830 in the Hive
There are many different ways you can get involved with the PTA. But don't worry! You don't have to sign away all your free time or attend every meeting.
We're looking to build our PTA membership, so we have a good spread of skills and levels of contribution. We would love to hear from you!
Here's what you COULD do:

• Join our mailing list, so you can simply stay in touch with our plans
• Volunteer at events on an ad-hoc basis, when you can spare the time
• Come to PTA meetings and offer your expertise and experience
• Become a committee member
• Lead an event
Interested?
Email: eggarsptasecretary@gmail.com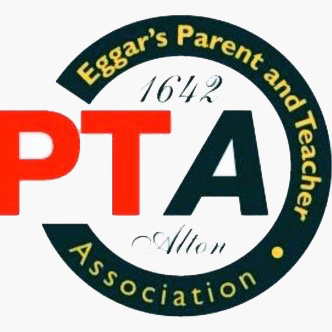 At Eggar's Parent & Teacher Association (PTA) we aim to:
Support the school by fundraising for items that will enhance the learning experience of ALL students.
Foster relationships between parents, staff and others associated with the school.
Parents and carers of Eggar's students are automatically members of the PTA and everyone is very welcome to help out whenever they are able. We hold meetings in the school library every 4-6 weeks and are always keen to embrace new members and fresh ideas.

Eggar's School PTA uses PTA Social to help coordinate events & helpers and to improve communication within the Eggar's PTA Community. Please click on the PTA Social logo below to register as a contact to help at organised events, on a regular or ad hoc basis.
Signing up to this secure database is simple and keeps you involved in your child's school. Involvement can be very flexible and accommodating of the time you have to commit e.g. there are normally 3 categories of requests made, per event: setting up, serving or clearing away. You can choose to help at part or all of the event.
Your help will make such a difference to Eggar's and our PTA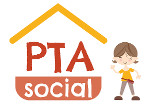 Should you have any queries, please see https://www.ptasocial.com/faq-for-school-pta/ or email eggarsptasecretary@gmail.com

'Easyfundraising' is a simple way to raise money for Eggar's School. Shop online with any of over 2000 well known retailers and a percentage of what you spend is passed onto Eggar's School at no additional cost to you. Retailers include Amazon, M&S, Vodafone, eBay, Tesco, Viking and many more. Please register by clicking on the link above and start supporting us today.
Eggar's PTA easyfundraising information can be found here