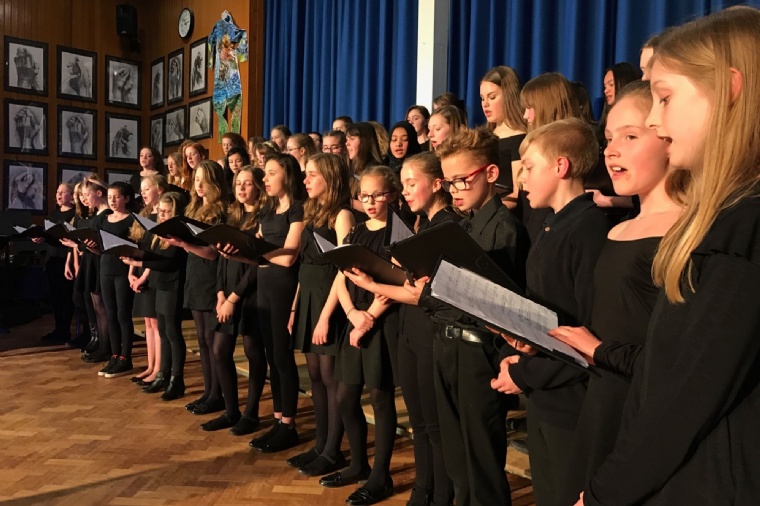 From nineteenth century France to a galaxy far far away
What a night! What a performance! Once again our talented musicians and choirs entertained a 250 strong sell-out crowd at our annual Spring Concert. There was an amazing variety of pieces including medleys from "Les Miserables" sung by Voices in Harmony and stirring music from "Star Wars" performed by the Concert Band. There were also some terrific contributions from United Voices, The Blue Notes, the String Ensemble and the Rhythmatists.
Our brilliant PTA were kept very busy in the interval serving refreshments.
It was a terrific warm up for the annual Music Tour which will be going to Lake Garda in Italy in July.