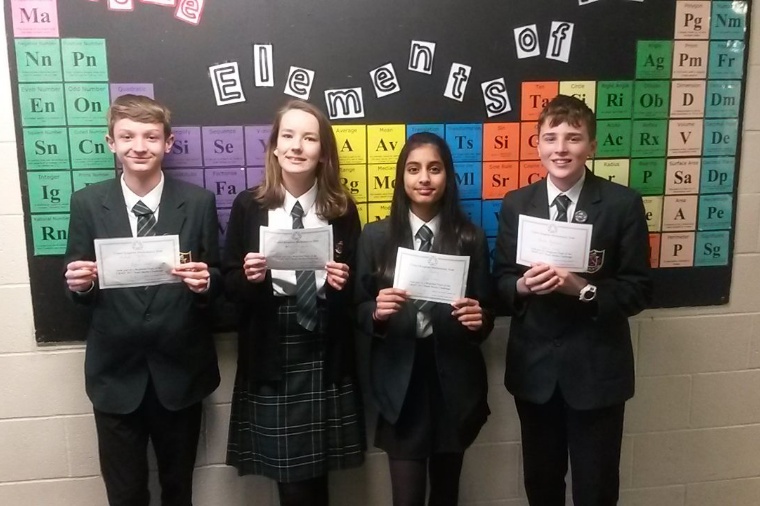 Fantastic effort at the Team Maths Challenge
The top Year 8 and 9 mathematicians from 34 schools in the area competed in the Team Maths Challenge at Churcher's College in March. We were brilliantly represented by Michael Stokes (9AM), Amelia McKenzie (9TC), Sia Pandey (8LG) and James Beeston (8BH).
The Team Maths Challenge (TMC) is a competition open to all schools and colleges in the UK. It gives students the opportunity to tackle a variety of engaging mathematical activities while developing teamwork and communication skills.
The students competed over four rounds of different problem-solving questions and activities. They worked in pairs and a lot of the challenges involved answering a question that gave the other pair insight into their question. It demanded fast and accurate responses! At the halfway point, we were competing for the lead but unfortunately despite a fantastic effort we just failed to win the Challenge.
Congratulations to our four top mathematicians pictured here with their certificates!