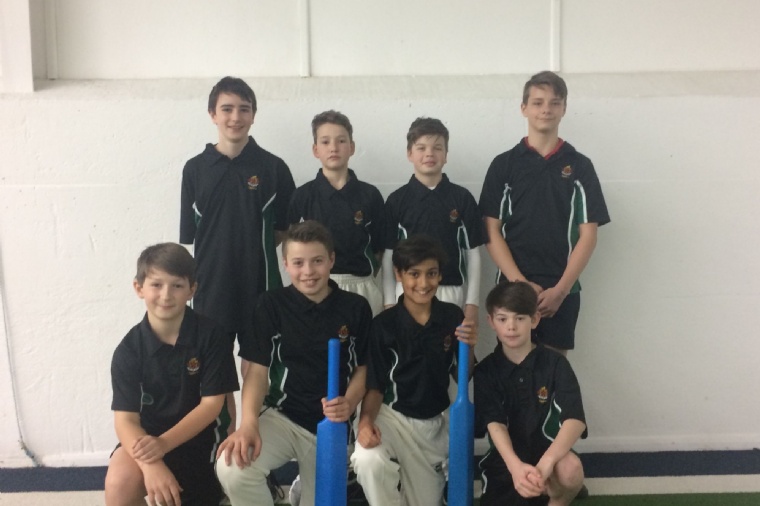 Great matches at Taverners Competitions
Eggar's Year 7 boys have been very successful at past Lord's Taverners indoor cricket competitons – we have been Hampshire champions for the last 2 years. We took a big step towards that third title with a very successful first round win at Dummer Cricket Club. Batting first, Eggar's secured victory against both Frogmore and John Hansen in the opening games. In our final match of the group, we kept local rivals Amery Hill down to just 61 runs. However Amery had a very strong bowling attack and they bowled Eggar's out – but not before we had scored 74 runs! The semi-finals at the Ageas Bowl await the team.
Congratulations to the players who all contributed to the victories. The team: Ed Kitching (c), Toby Maddock, Henry Loomis, Liam Cawley, Josh Bennett, Mikey Riccolleau- Flack, Archie Jaques and Matthew Cooke
Lady Taverners
Eggar's entered their first ever team into the Year 7 and 8 Lady Taverners indoor cricket competition. There were 5 teams vying for 2 places in the next round. First up were Lord Wandsworth, a team that are the current county champions and they proved too strong for us with a 51 run victory. Next up were Perins, a team that had made the finals last year. Our girls showed a massive batting improvement and doubled their score of the first game. However Perins came out winners with an over to spare.
A great first experience of competitive cricket for our girls and the should be proud of how they played. The team: Neve Burke (c), Amelia Cooper, Katie Robinson, Ella Reeves, Jess Heath, Ella Perryman, Morgan Burke and Victoria Klaire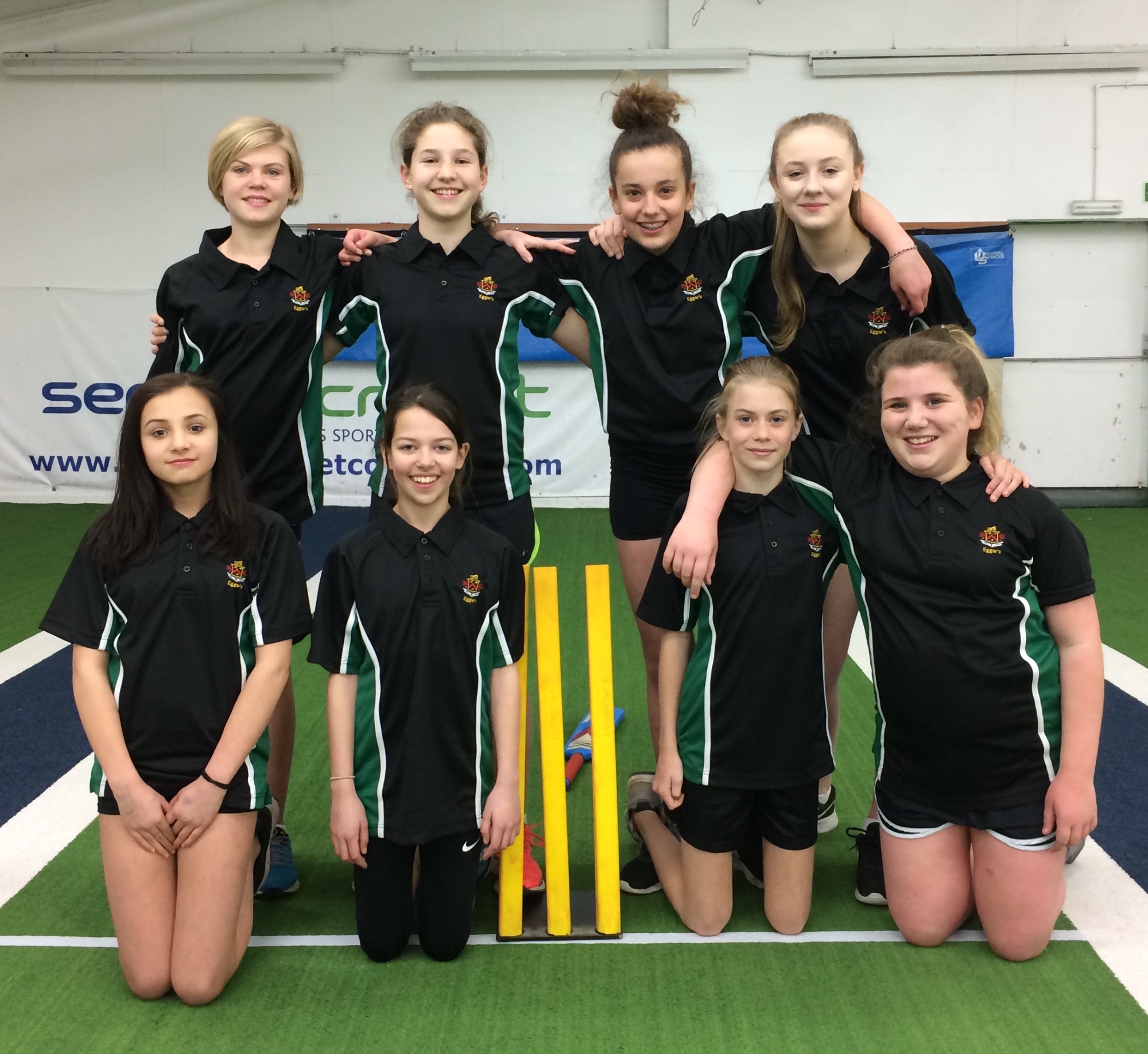 @eggars

Do the Maths! Year 10 students Libby, Evie, Jess and Cali took up the Alton School Maths Challenge this week. Working with four future Eggar's students from Bentley School, they tackled three rounds of very difficult problem-solving maths. They were fantastic ambassadors https://t.co/onVvrb3qcJ 10:18 PM - 25 Jun 2022

@eggars

It's Fri-YAY and we're celebrating Matt D and his performance at the National Schools Biathle last weekend. He was placed 2nd in the Year 7 Boys race. (Biathle is an event that can involve a runswimrun course, or simply a swimrun course). #SoundsExhausting #GoMattGo https://t.co/pIe7RXQUpa 6:00 PM - 24 Jun 2022

@eggars

All rounders! Year 9/10 girls continued their strong rounders season yesterday with a 9.5 to 8 win against Alton School. The team were led to victory by Gemma (Batter of the game) and Charlotte (Fielder of the game). #WeAreEggars #GreenArmy https://t.co/nJ2EQkRBBx 3:38 PM - 23 Jun 2022
Follow Us