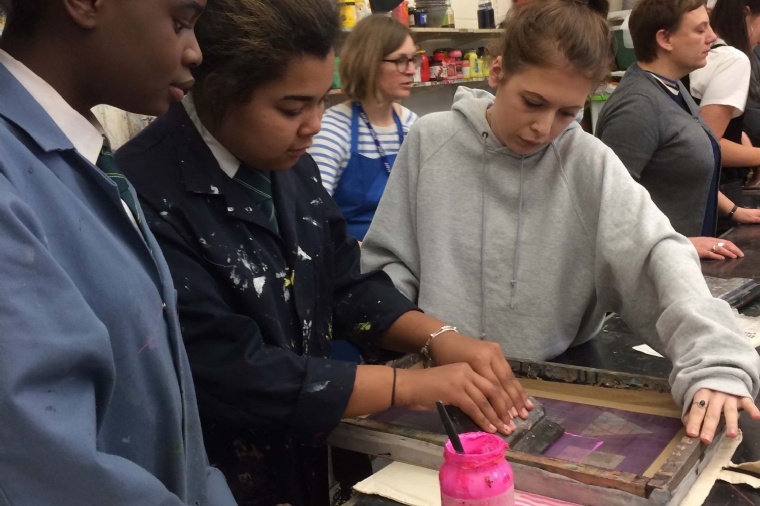 An evening at Alton College
Ten students enjoyed a wonderful evening at Alton College learning the art of screen printing and experimenting with different printing techniques. Deborah, Gayle and Helen in the Textiles/Art Department were very welcoming and some of their current students helped out.
It was lovely to see past Eggar's student Sophie Spearing and her current Textiles A level work.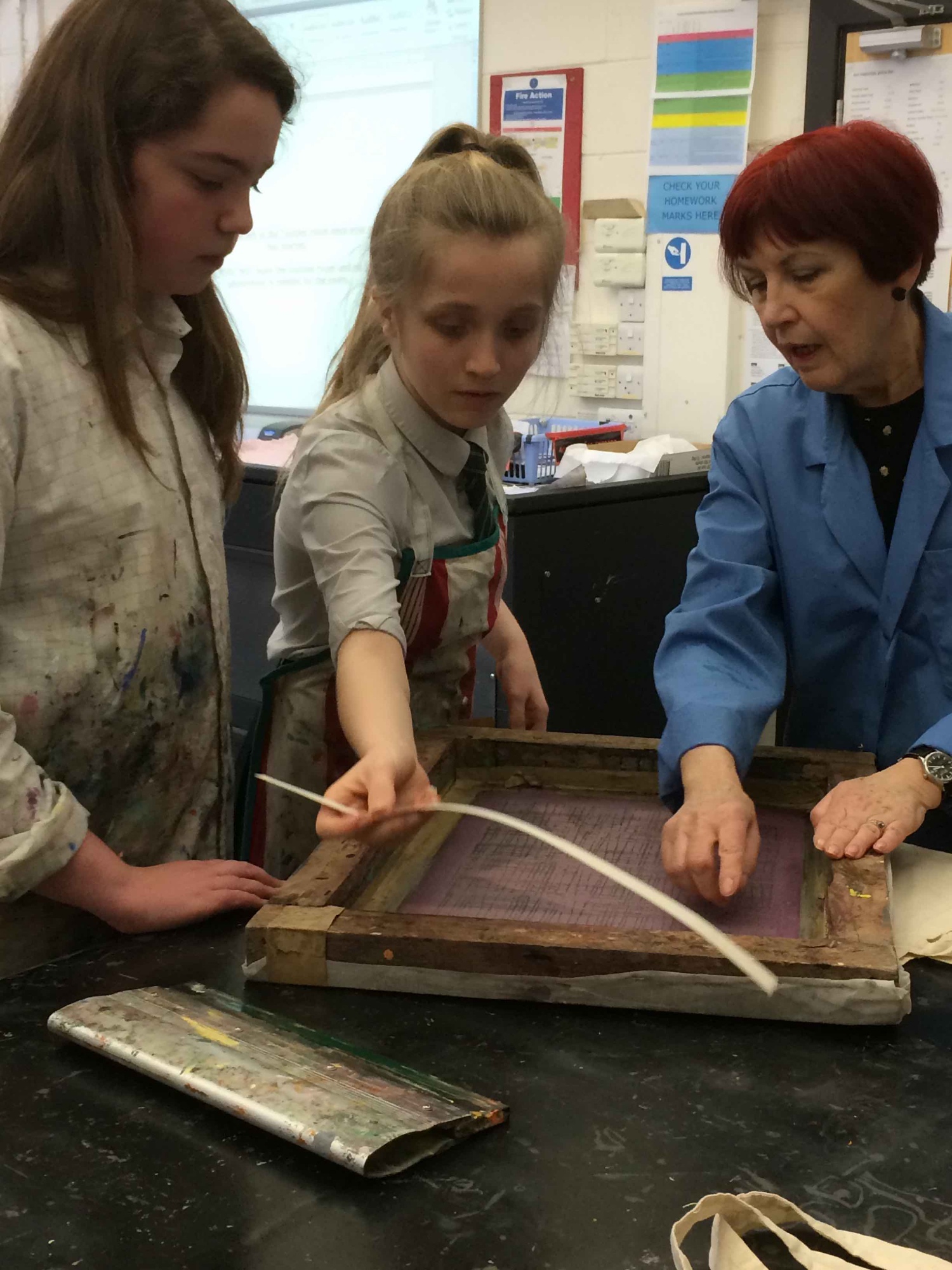 ​