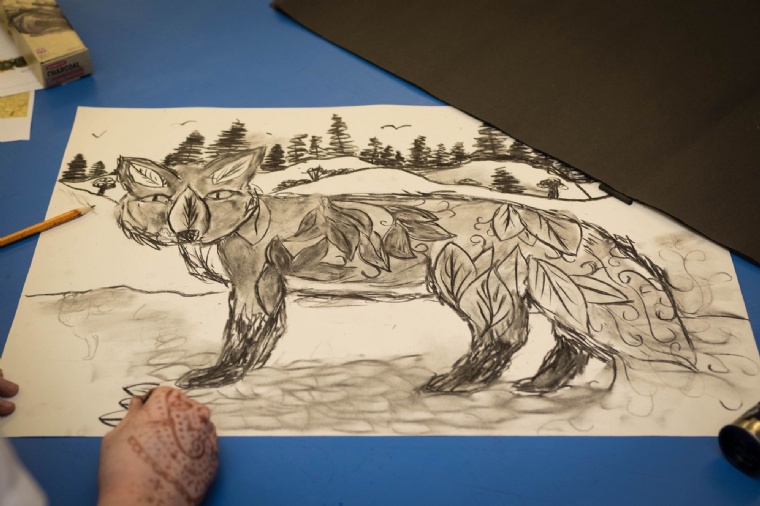 The Whitehill & Bordon Regeneration Company came to Eggar's on Friday morning to work on an exciting community arts project with the school. David Lloyd and fellow artist Sian Shakespear led a creative workshop with 15 enthusiastic Year 9 students.
David is a sculptor who has been commissioned to produce ornate work and sculptures to be included at the Hogmoor Inclosure, just one of the projects planned as part of the redevelopment of Bordon's Prince Philips Barracks and its surrounds.
The artists and students sketched and worked in clay, developing ideas and forms which David is hoping to incorporate into his commission. The students will be able to see the outcome of their work with a site visit later in the year when the sculpture will start to take shape.
For details on the Regeneration Project: http://www.whitehillbordonregeneration.co.uk/