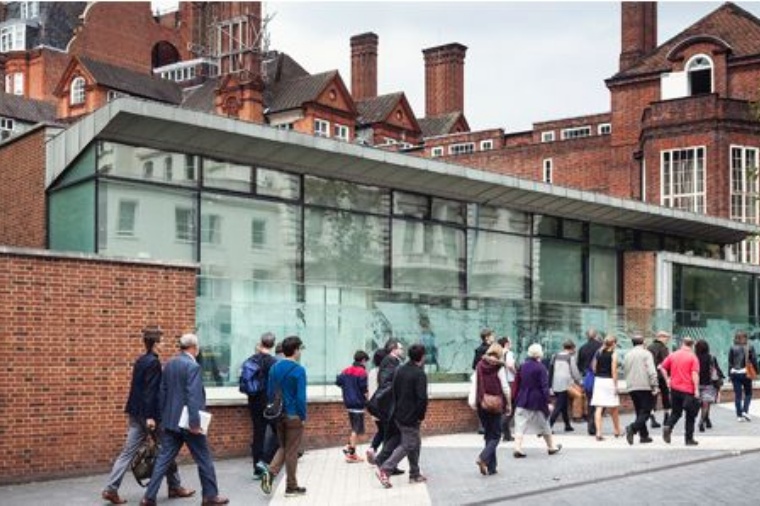 Year 10 trip to the Royal Geographical Society
At the end of January a small group of Year 10 geographers joined some students from Alton College on a trip to the Royal Geographical Society in London. They were attending the RGS event "Bridging the gap" which aims to replicate a 'university geography' experience with seminars and speakers. A taste of university.
There was a terrific lecture by a leading climate change historian. Other highlights included information on using leeches to predict the weather and the story of a man who died trying to dive into the frozen Thames.
The students particularly enjoyed taking in the sights and sounds of London - trekking across Hyde Park in search of the illusive entrance to the RGS!
Look out for more "mini fieldtrips" in the future
@eggars

We hope everyone has a happy, active Easter. Looking forward to summer activities on our return https://t.co/UM4kOigExA 6:57 AM - 01 Apr 2023

@eggars

Wishing everyone a relaxing Easter break and please read our latest newsletter. https://t.co/M6P02Ly3ch https://t.co/4EwzE5sGDt 1:02 PM - 31 Mar 2023

@eggars

End of term and our Refectory have Hot Cross Buns on offer for the students and staff. The team do an amazing job keeping everyone fed and happy at school. #easter #endofterm #WeAreEggars https://t.co/mv568iwwdw 9:25 AM - 31 Mar 2023
Follow Us