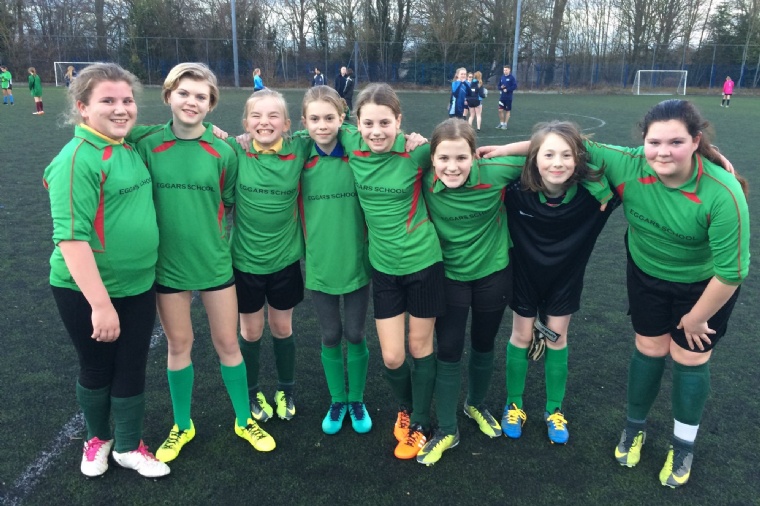 BEMAPP tournament win with great team effort and spirit
The BEMAPP girls 7-a-side football tournament was hosted at Perins this week and our team returned as winners with a 100% record.
The squad was formed from Year 8: Neve Burke, Amelia Cooper, Olivia Hughes and from Year 7: Morgan Burke, Millie Delamont, Jodie Clinkard, Taya Prior and Charlotte Warfield.
In the opening match the girls beat Amery Hill 2-0 with well-taken goals from Charlotte and Morgan. The Petersfield School were our next opponents and in a tight game we finally won 2-1 with another goal from Morgan and one from Jodie. Our hat trick of wins came against the hosts, Perins with a 1:0 victory – and Jodie adding to her goal tally.
The girls all played exceptionally well as a team, even sharing out the goalkeeper duties. Well done girls!