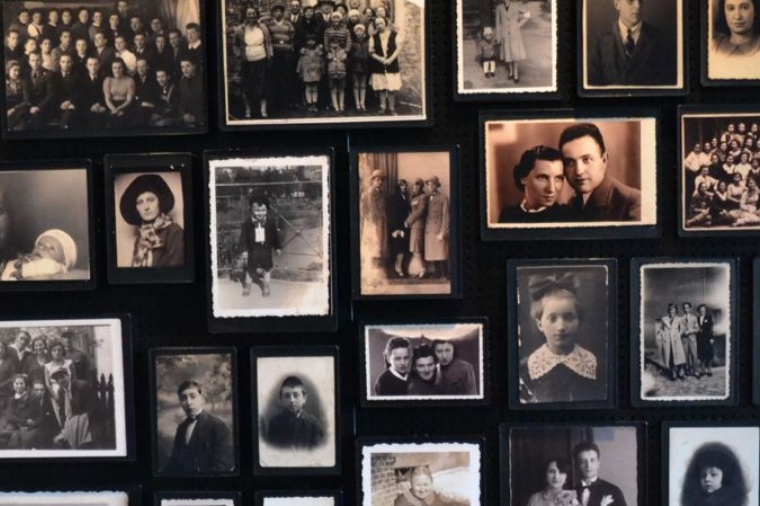 Holocaust Memorial Day 2017
The aftermath of the Holocaust and of subsequent genocides continues to raise challenging questions for everyone. January 27th was Holocaust Memorial Day and in a poignant and moving assembly, Year 9 students had the privilege of listening to Holocaust survivor Mala Tribich through a live webcast. They were asked to think about what happens after genocide and of their own responsibilities in the wake of such a crime.
The event was organized with the Holocaust Educational Trust which works in schools, universities and in the community to raise awareness and understanding of the Holocaust. It was through the Trust's work that the Holocaust became part of the National Curriculum for History.
Ellie Lamport, a Year 9 student, gives her own response to Mala's presentation
On Friday 27th January, I listened to an amazing woman give her experience of the Holocaust. Mala Tribich is one of the most inspiring people I have ever seen because she had the bravery, the courage, and the strength to relive the memories and tell her story.
Mala explained how her town was the first to have a ghetto, with more than 3 families to a room. When rumours of liquidation started, she was shipped off to a German family who looked after her and her cousin - but only for the money.
Both returned to their families later. However, her cousin ended up in a concentration camp, alone in the gas chamber, with nobody to hold her hand. One day Mala's mother and younger sister were taken to a synagogue and then marched into the woods by the Germans and killed. There was a mass grave there.
12-year-old Mala had to look after her 5-year-old cousin and work long, hard shifts. One day however they were both taken to a camp, held in the cold overnight and had all their possessions stolen, the only things they had left in the world. When they were transported to Bergen-Belson they found sanctuary in a children's home, from where they were later liberated and taken to Sweden. Mala came to England to be reunited with her brother.
Mala's story highlighted the harsh reality of the Holocaust and how it happened to real people, with real lives and real stories. It brought out how truly horrific it was.
The theme for Holocaust Memorial Day this year was 'How can life go on?' and I think Mala is an extremely good example of this. She stood tall through the pain; she hasn't let it stop her from living the best life she can, and educating the world about the Holocaust from her point of view.
Hearing about Mala has helped me think about how life can go on, and how to be as strong as you can for the benefit of others. She has made me realise how horrible that time must have been, the struggle to regain a normal life and live on past it.