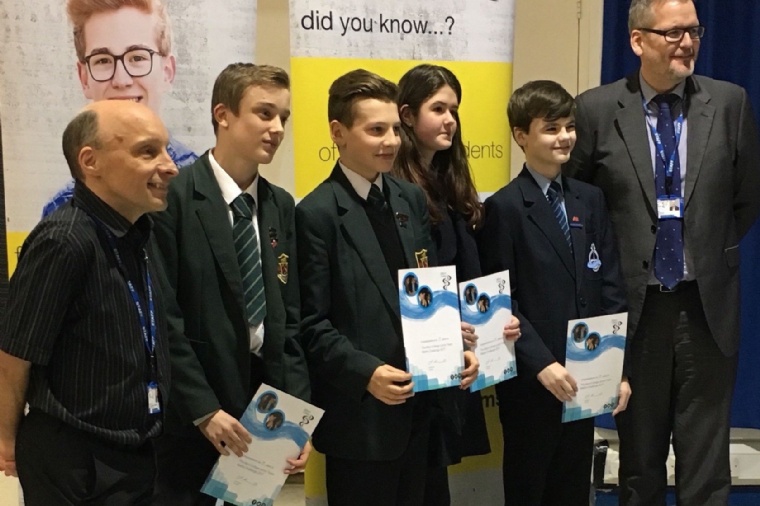 On January 16th, 24 Year 8 and 9 students went to Alton College to compete in a practice session for the Team Maths Challenge. The Team Challenge is one of the national maths competitions organized by The UK Mathematics Trust, a registered charity whose aim is to advance the education of children and young people in mathematics.
Team Challenges promote mathematical dexterity, teamwork and communication skills. They also give students the opportunity to compete against other schools in their region.
Our students were in pairs and each joined a pair from Amery Hill School to form a team in which they completed various mathematical tasks. It was a great opportunity to see the college and practise the types of challenges that the Junior UK Team Maths Challenge will include.
We will be taking a team of 4 students to the first round of the UK Maths Challenge on 22nd March.
Special congratulations to our six students who with their Amery Hill counterparts claimed 1st, 2nd and 3rd.
1st – Archie Harrison and Woody Angell
2nd – Tom Day and David Gee
3rd – Sia Pandey and Ceren Abbott