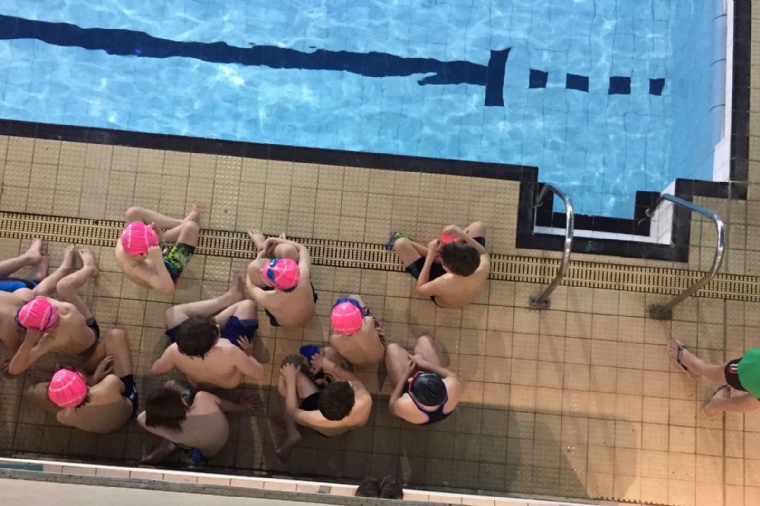 An inspirational and noisy afternoon
Over 150 swimmers competed in this annual event held at Alton Sports Centre in January. Ten junior schools participated and a large number of friends, parents and grandparents cheered the swimmers on from the balcony.
There were individual races for each year group plus relay races and a big "Squadron" relay to finish involving 8 swimmers per school.
Rowledge won the larger schools category and St Lawrence topped the smaller schools category. For the second year running Binsted won the overall best participating school – their students, friends and parents were fantastically supportive and enthusiastic all afternoon.
Eggar's were delighted to once again sponsor the event, providing swimming caps for every swimmer and a team of Sports Helpers who did an excellent job of keeping score, judging places at the finish line, and above all providing great support and care of the young swimmers. A credit to the school!
@eggars

#MondayMotivation Day One of our Great House Summer Fundraising event for TEABAG. Today Monty started their journey across Ghana by rowing machine and bike! Can't wait to find out how many miles they covered... #WeAreEggars #GoForGhana https://t.co/cmlBbDZN09 5:26 PM - 04 Jul 2022

@eggars

Journalists in the making! Zack and Jonathan interviewed Tom Yendell about TEABAG, his role as one of the Trustees and the amazing work the Charity does. This is what they found out! https://t.co/Zhg2jTv5AY #WeAreEggars https://t.co/JgRneatLtR 5:06 PM - 30 Jun 2022

@eggars

Do the Maths! Year 10 students Libby, Evie, Jess and Cali took up the Alton School Maths Challenge this week. Working with four future Eggar's students from Bentley School, they tackled three rounds of very difficult problem-solving maths. They were fantastic ambassadors https://t.co/onVvrb3qcJ 10:18 PM - 25 Jun 2022
Follow Us