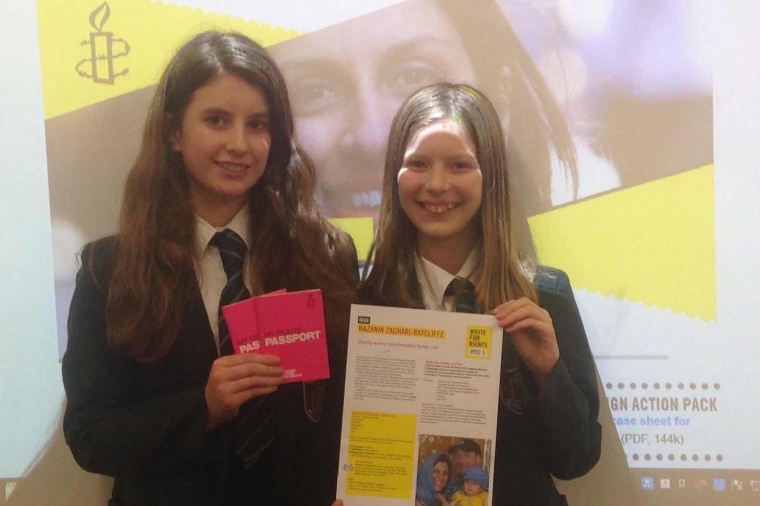 Letters of support for Nazanin Ratcliffe
Beth Davies and Freya Huddleston are part of Eggar's Amnesty International Youth Group – one of 500 groups which are campaigning and fundraising in schools across the UK. They are currently researching the case of Nazanin Zaghari-Ratcliffe, a British-Iranian dual citizen who has been detained in Iran since April 2016. In September it was revealed that Nazanin had been sentenced to five years in prison. The charges are unknown.
The girls are writing her a Letter of Support in Tehran's Evin prison.