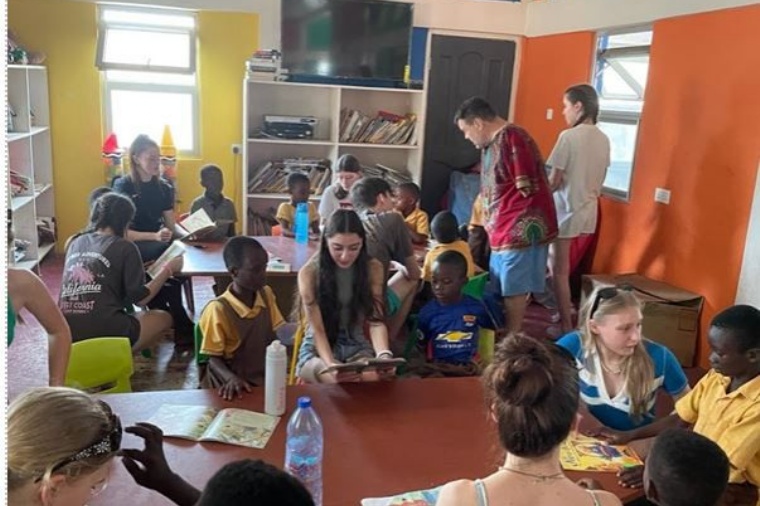 Ghana 2023 by Molly Year 10
On Wednesday 1st of February a group of students and staff from Eggar's School in Alton arrived at school for 07:45 in preparation for our trip to Ghana, in conjunction with the charity TEABAG (The Education And Book Appeal: Ghana).
We checked the weights of our cabin bags and made sure that we had everything that we wanted, then we loaded our suitcases onto the coach and said goodbye to our families. Lots of tears were shed, but excitement filled the air. The coach drove us to Heathrow Airport and we checked in our holiday suitcases, after which we had two hours until we needed to board the plane. Many of the suitcases were filled with donations and gifts for our Ghanaian hosts and their community, so there was a lot less luggage to manage on the return journey. We were allowed to look around the shops and get food if we wanted. The adventure had started!
The Full article is available to read below.