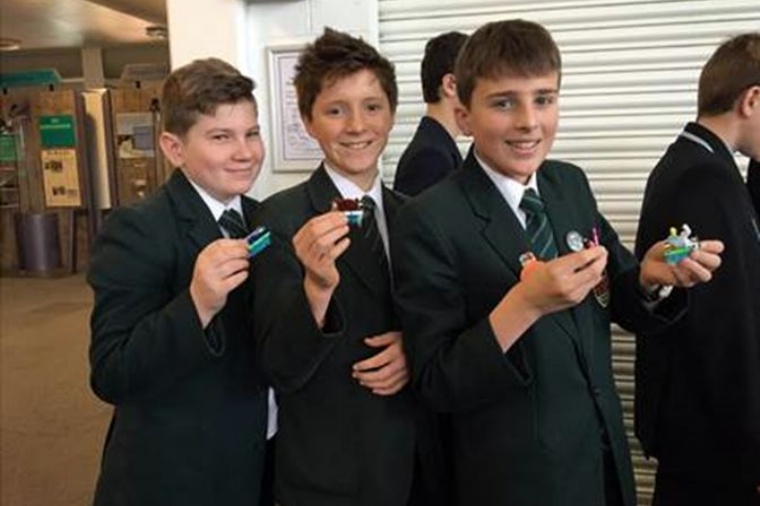 Eggar's students look forward to a possible STEM career
On November 18th, a group of nine Year 8 boys spent a fascinating day at Winchester Science Centre and Planetarium, taking part in the regular Engineering a Future event. There was a packed day of different workshops and investigations where the boys worked in groups to solve various challenges – from building and testing a ramp for a radio controlled car to creating and racing bristle bugs which had to be able to travel in a straight line. Dexter, Jude and Billy built the most successful bug of the whole day beating the opposition not just from Eggar's but also from the other schools taking part. Throughout the day there was help, advice and inspiration from the STEM (Science, Technology, Engineering and Maths) ambassadors. These included members of the Science Centre's staff, representatives from the Navy and other ambassadors who work in various STEM based industries. They gave a terrific insight into a future career path for the students.
The boys had a go on the 'hands on' exhibits around the Science Centre and were treated to a show in the Planetarium where they got to explore the universe and the stars from the comfort of their own chairs. It was a brilliant day!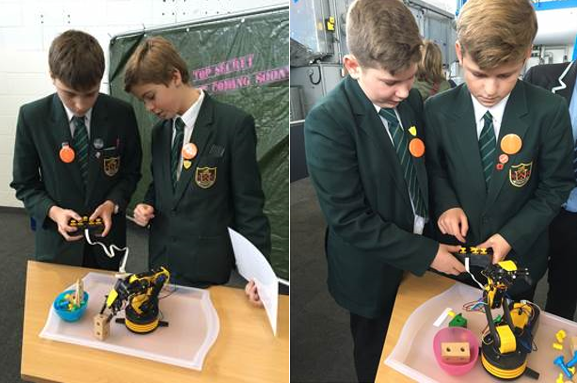 @eggars

Problem of the week! Please do not comment with the solution so other people can work it out too. Instead, like this post if you think you have the correct answer. The solution will be posted in the comments on Thursday at 4pm! Best of luck #UKMT #Problem #Maths https://t.co/p7WvGqGFuc 2:30 PM - 07 Feb 2023

@eggars

No one should have to face mental health problems on their own. @Place2Be are proud to partner with @GiveUsAShout to provide 24/7 support in the UK. If you're struggling, text CONNECT to 85258. Anytime, anywhere. #ChildrensMentalHealthWeek https://t.co/vuxqG2QDak 11:16 AM - 07 Feb 2023

@eggars

https://t.co/rrqJ2Hpi0e https://t.co/pFkiOYiIrK 11:14 AM - 07 Feb 2023
Follow Us