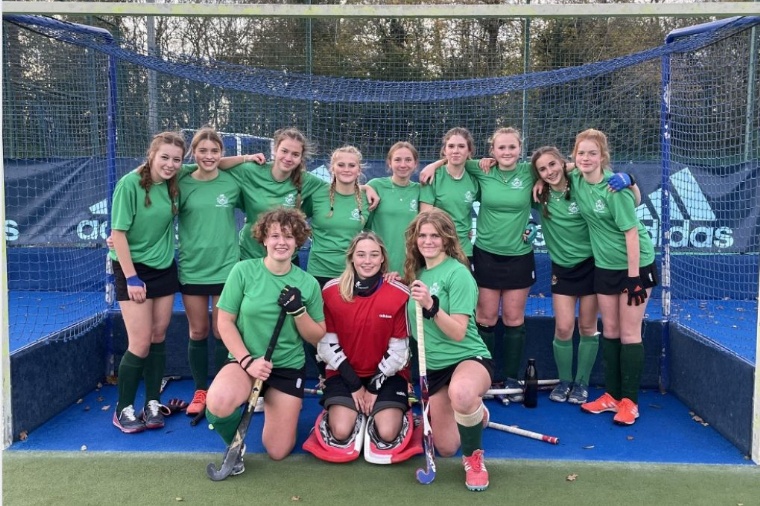 Would you sponsor our most successful hockey team?
Our U16 girls hockey team are competing in February at the National Finals in Nottingham, representing the south-central region. The team is our most successful in recent history and will feature in the local press and social media.
We are looking for a sponsor or sponsors who will contribute towards a team hoody and tracksuit bottoms for each player. The kit will have the Eggar's school logo and 'National Hockey Finals 2023' embroidered on it as well as your company name or logo.
We expect the cost to be in the range of £800.
If you are interested in sponsoring our team, please get in touch: finance@eggars.hants.sch.uk with an indication of what sponsorship you are willing to donate and the name of your company/business.
@eggars

We hope everyone has a happy, active Easter. Looking forward to summer activities on our return https://t.co/UM4kOigExA 6:57 AM - 01 Apr 2023

@eggars

Wishing everyone a relaxing Easter break and please read our latest newsletter. https://t.co/M6P02Ly3ch https://t.co/4EwzE5sGDt 1:02 PM - 31 Mar 2023

@eggars

End of term and our Refectory have Hot Cross Buns on offer for the students and staff. The team do an amazing job keeping everyone fed and happy at school. #easter #endofterm #WeAreEggars https://t.co/mv568iwwdw 9:25 AM - 31 Mar 2023
Follow Us