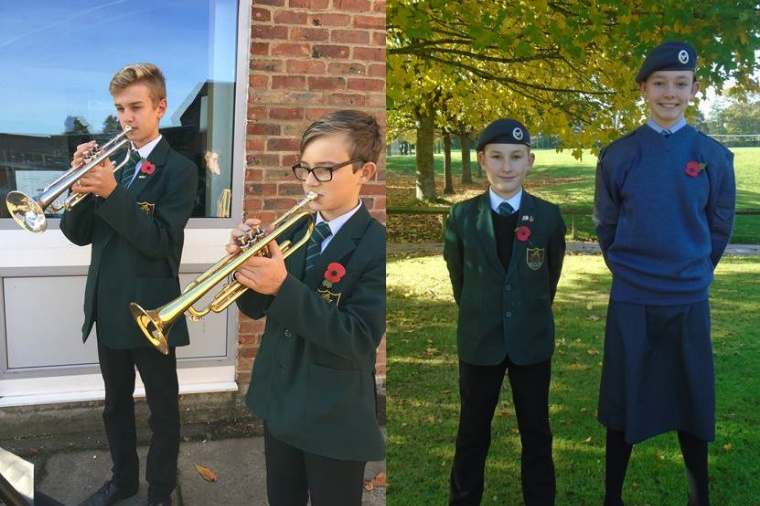 Remembrance Day events 2016
The annual Remembrance Day events are an important part of the Eggar's School calendar.
Our Head Boy and Head Girl, Peter Morris and Carys Morgan laid a wreath at the Alton Remembrance Day service – a solemn and inspirational morning. They represented the school with dignity and grace.
Billy Abbott and Harvey Startup are in Year 9 and members of the very active school band. They played in the courtyard at the front of the school. All the windows were open and Year 7 watched from the second floor as the Last Post was played. The 2 minute silence was observed impeccably.
All students who are Cadets were encouraged to wear their uniforms to school on the day. And very smart they looked too!