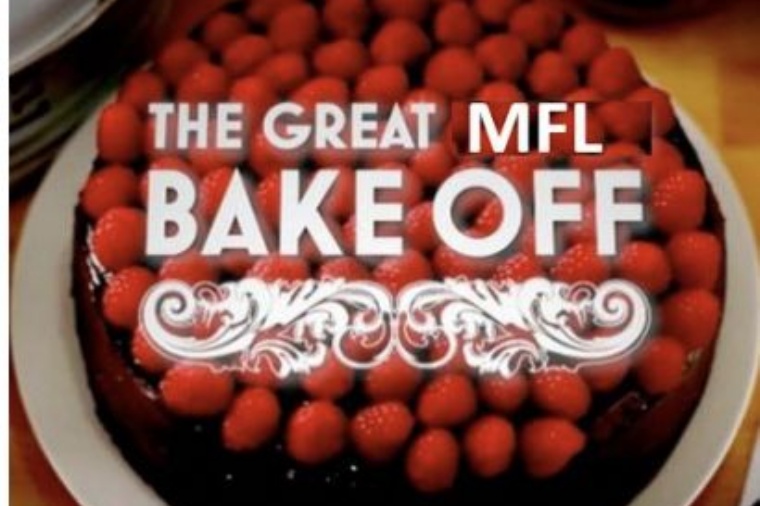 Taking place on Monday 26 September in honour of the European Day of Languages, The Great MFL Bake Off is our first House Competition of the Year. Students are challenged to bake something with a European themed decoration OR using an authentic European recipe.
Cakes will be judged and then sold at break and lunchtime to raise money for the Ukraine-Alton Mutual Aid, helping the war-torn and desperate families from Ukraine to find shelter in Alton and the surrounding areas.
Need some inspiration?
Here are the winners from 2021 and 2019 and some other examples of amazing bakes created by our students: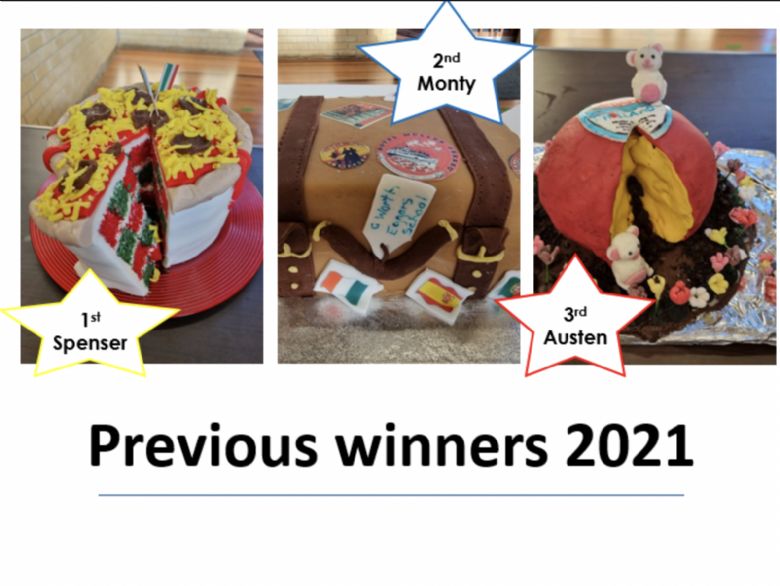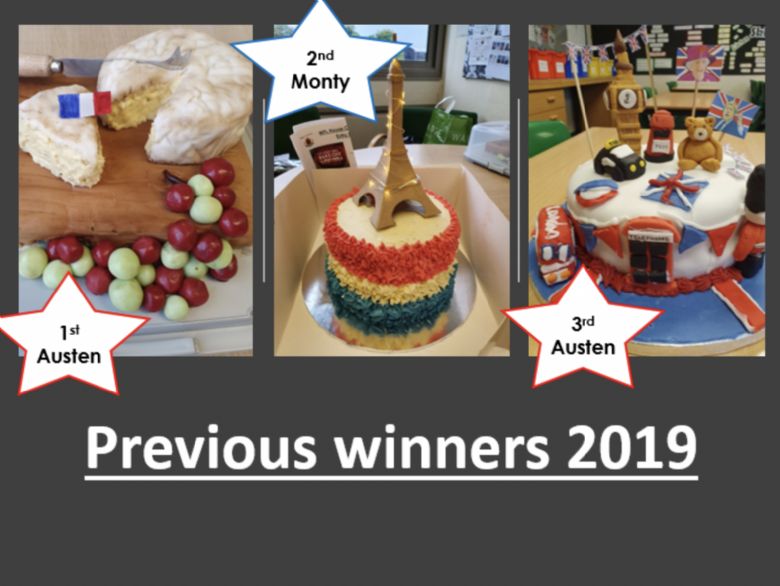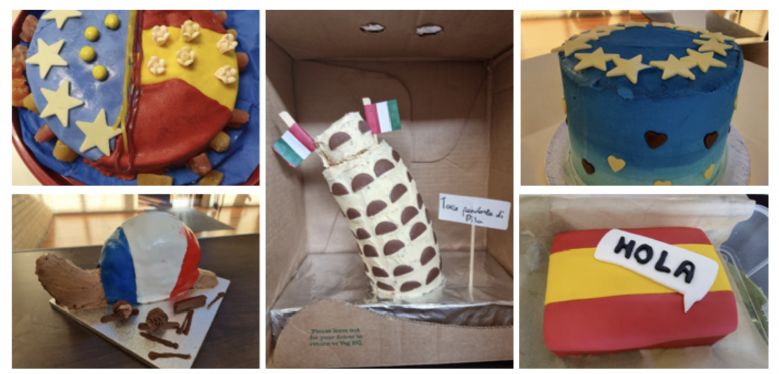 Watch out Mary Berry! Eggar's bakers are hot on your heels!
If students wish to participate, they must complete a double-sided entry form (see below) and bring it along with their bake to the gym before school on Monday 26 September.
Good Luck!