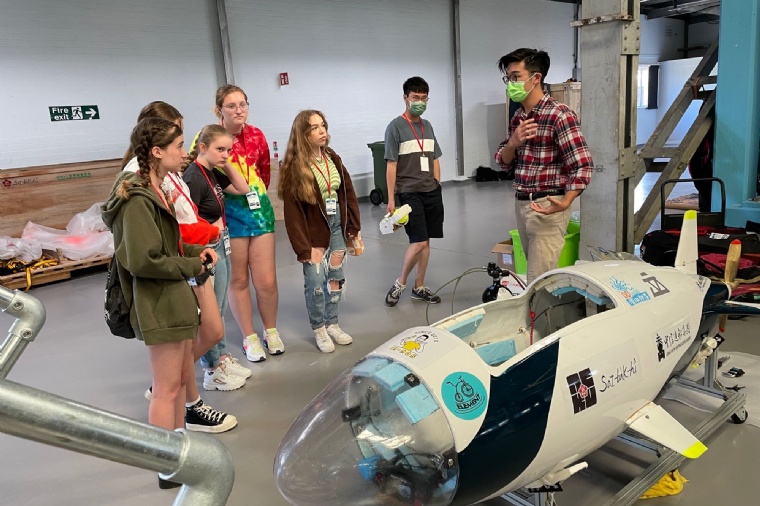 Checking out human powered submarines …
After their success in the Schools Powerboat Championship, our famous five were asked to return as judges last week. Here's what Alison said about the day:
Last Thursday, Lydia, Evie, Caity, Poppy and I had the opportunity to judge and watch part of the submarine races at the QinetiQ Ocean Basin in Gosport. This event is attended by university students from across the world who have designed and created human powered submarines. We had the privilege to meet students from the USA, Canada, Australia, Germany, Taiwan and the UK. We asked each of the teams some questions and were even able to give the Award for Communication! We were able to find out about new opportunities and meet people with first-hand experience of engineering. I thoroughly enjoyed the day and learned many interesting things.
Mr Bowen commented:
Once again the girls smashed it! They had to meet the teams and ask them questions about their designs, decision-making, and processes. Their questions were confidently delivered and insightful, and the answers that came back reflected that. I'm so proud of them!
The picture shows the girls talking to the team from Taiwan.