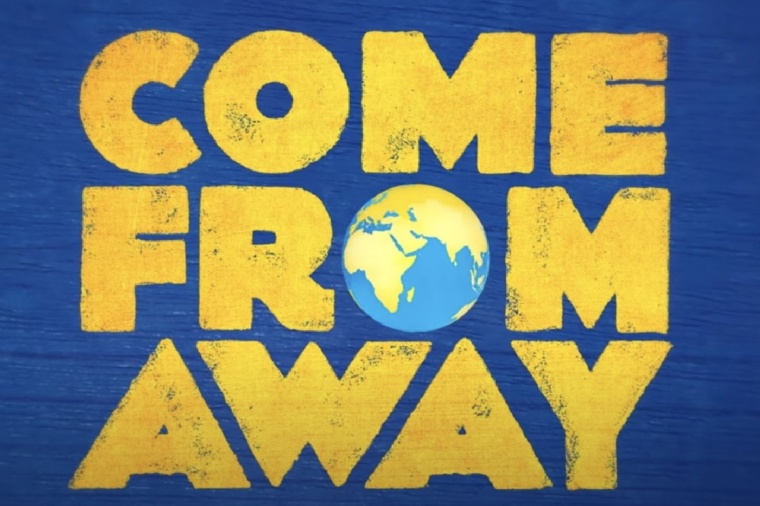 An inside story of a West End show ...
Last month we took forty-eight GCSE students to see 'Come From Away' at the Phoenix Theatre in the West End. The musical tells the true stories of 7,000 stranded visitors; passengers in 38 planes which were ordered to land in the small Canadian town of Gander, Newfoundland immediately after the 9/11 attacks.
It was an amazing experience for the students and members of staff who took them. As a bonus, our students were able to ask one of the cast members a few questions!
Introducing James Doherty ...
James plays the mayor of Gander (and many other parts!)
We loved the show! What's it like performing it?
I'm so glad you all enjoyed the show. It's been fascinating performing it post pandemic. Although it's about people responding to events after 9/11, it seems to resonate even more since the pandemic and now of course with the war in Ukraine. Audiences seem to be viewing it through a slightly different lense. Thoughts turn to kindness, community, generosity of spirit and love as we ask ourselves how are we changed by a crisis, and how can we best respond?
How do you prepare to multirole so quickly?
The multirole is really fast and very dependent on costume; for example a hat or putting on or taking off a jacket. Props and costumes are passed between cast members on stage, hidden in jacket pockets or in drawers on the tables or on hooks attached to the backs of the trees. We're encouraged to physically change to adopt different characters and also to change accents to make the characterisation very clear.
The whole show is really like learning a 100-minute dance routine. It's totally choreographed from beginning to end. The chairs move constantly onto different coloured marks on the floor (there are 100's), & we weave in between each other… all totally set.
How do you learn and then maintain your accents?
The accent is really tricky to learn. It's a kind of Canadian Irish. There's an amazing accent coach called Joel who lives in LA. He teaches the accent to all the companies performing the show around the world. He comes during initial rehearsal periods including cast changes and spends a few days teaching us how to do it.
After that the show is regularly recorded from the sound desk and sent to him. He then sends detailed notes to each actor and holds sessions over zoom just to keep everything up to scratch.

Did you ever meet the real people?
Yes! We have met many of them. They are flown out to the opening of each production to publicise the show and come on stage at the end for a dance with us!