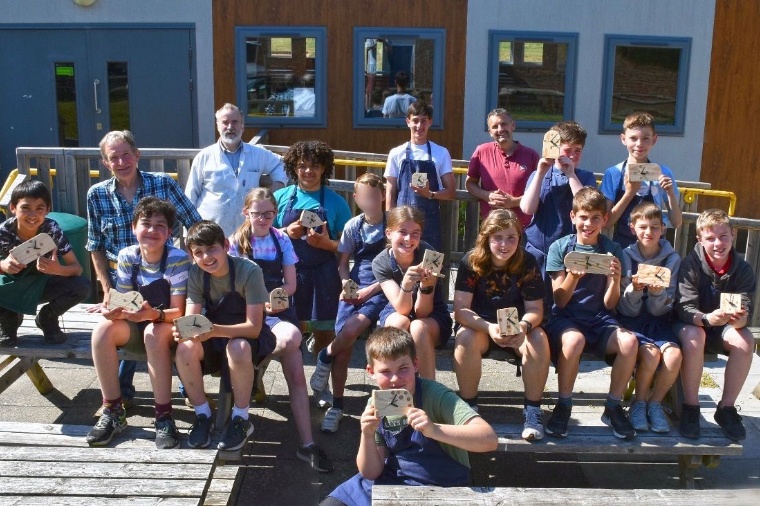 Flair and creativity on display ...
On Saturday we ran our first annual Woodwork Masterclass since the pandemic, enjoying the day with sixteen incredibly talented students.
They designed and made softwood 'dovetail' jointed clocks with mahogany inlays and they blew us away with their results! They not only produced work to an incredibly high standard but also showed amazing flair and creativity.
Mr Waite added:
"The day couldn't have happened without Mr Evans, who has spent the last week sharpening tools and preparing material, and the amazing Mr Bowen. They both gave up their Saturday to help and are both inspirational.
We were also joined by Mr Elderton, who drove down from Milton Keynes early in the morning to support us. Tim Elderton was my first Head of Department when I started teaching at Court Moor 32 years ago. He has helped every year since we started the Eggar's Woodwork Masterclasses 14 years ago. Tim has always been, and continues to be, my inspiration."