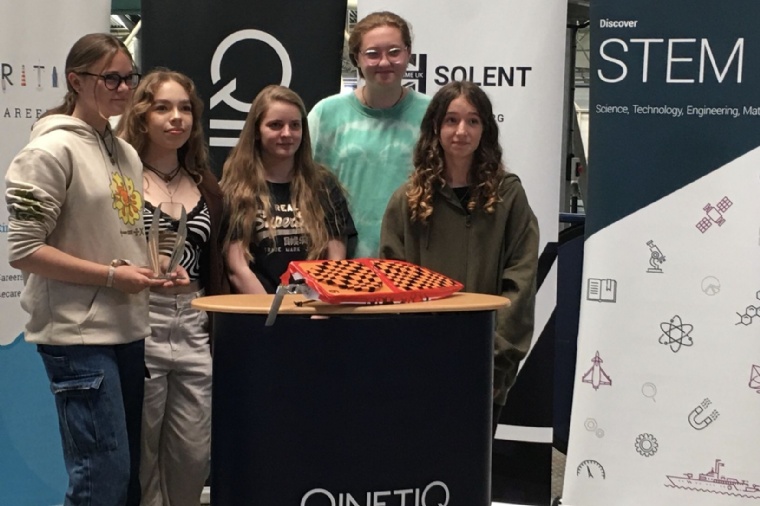 Inspiring the next generation of women into engineering...
Twelve schools from across Hampshire, Dorset and Surrey competed against each other in the QinetiQ Schools' Powerboat Challenge last Friday. Each team designed and built its own miniature powerboat, which was put to the test on a slalom course in QinetiQ's amazing ocean basin facility at Haslar, Gosport; the biggest testing tank of its type in the world.
We entered a team of five Year 9 Design and Technology students:
Caity, Lydia, Evie, Poppy, and Alison.
They spent lunchtimes and time after school over 6 weeks, designing, making, and testing (in the art room sink!) their powerboat.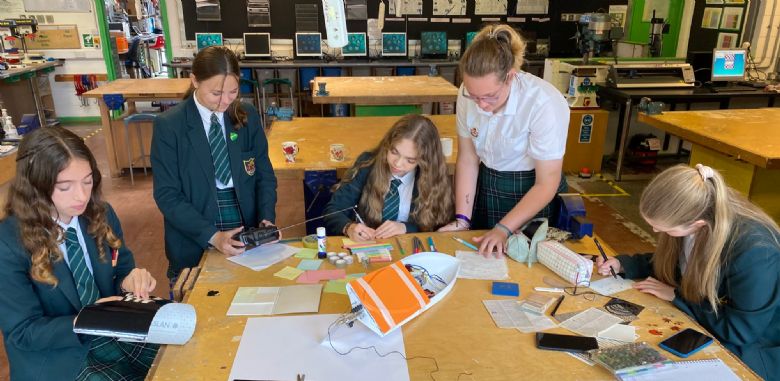 On the day, all the team had a go at driving the boat for the races, and apart from missing a race due to almost total electronic breakdown, they won all of their races in the qualifying series. In the final their boat showed its true pace leaving all the other boats literally in their wake to take the overall victory.
At lunchtime the students listened to a fascinating presentation about engineering careers in the maritime industry, and then record-breaking legend Richard Noble introduced his latest project and boat designed to break the world water speed record.
A panel of judges from QinetiQ and the Royal Navy selected winners in categories such as innovation, teamwork, and endeavour, with senior maritime industry leaders presenting the teams with their prizes.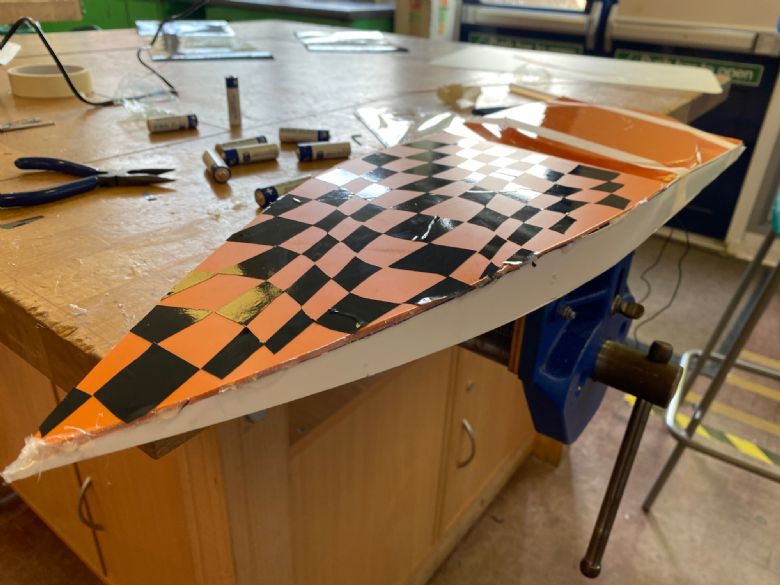 Mr Bowen, Design and Technology teacher from Eggar's said of the girls' victory:
"I am really proud of the team, they all worked so hard to come up with a great boat design that was well-made and really fast. On the day they were amazing, answering questions from judges precisely and giving clear reasons for all their design thinking. It was a great day, and really well-organised as always by the team at Qinetiq".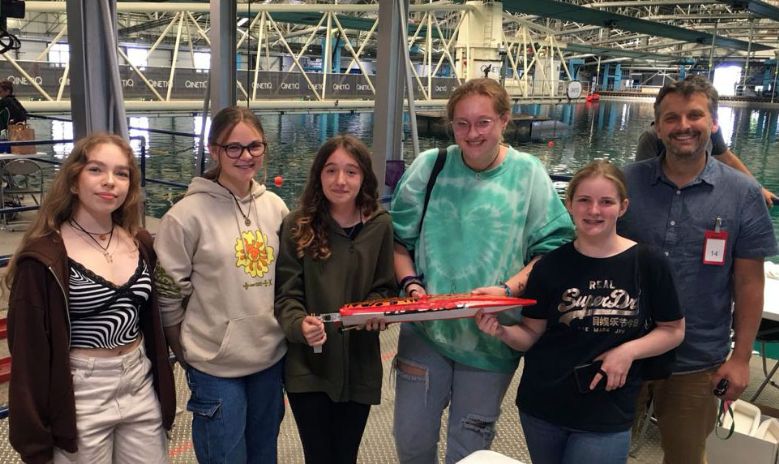 Here's what some of the team thought of the experience:
I found the process of building the boat incredibly interesting, having an opportunity
like this was really rewarding (Evie).
I really enjoyed being part of the experience; I have learned many new skills
along the journey (Alison).
This experience was once in a lifetime and I loved meeting new people
along the way (Lydia).