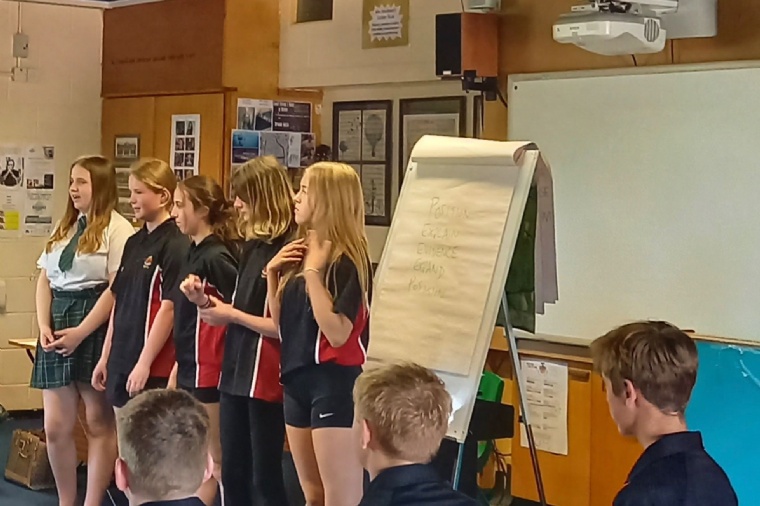 The Art of Public Speaking
There were two really rewarding workshops held in June for some of our Year 9 and 10 students. Mrs Evans had organised the day through Speakers Trust, a charitable organisation within the Southern Universities Network (SUN).
Al, the SUN presenter was engaging and funny about the art of public speaking, linking it back to job interviews, classroom presentations, delivering assemblies and going to college; all clearly relevant to everyone attending. Our students really impressed with how they participated, having no problem concentrating and focusing on their presentations. Working with both groups, Al said how impressed he was with their learning and application, finding the experience an absolute delight!
Mrs Evans said of the day:
"I was very proud of all (our students) and felt quite emotional when certain students who were very unsure at the beginning, stood up at the end and gave their speech, using the tips and advice provided through the day. Well done to everyone who took part."