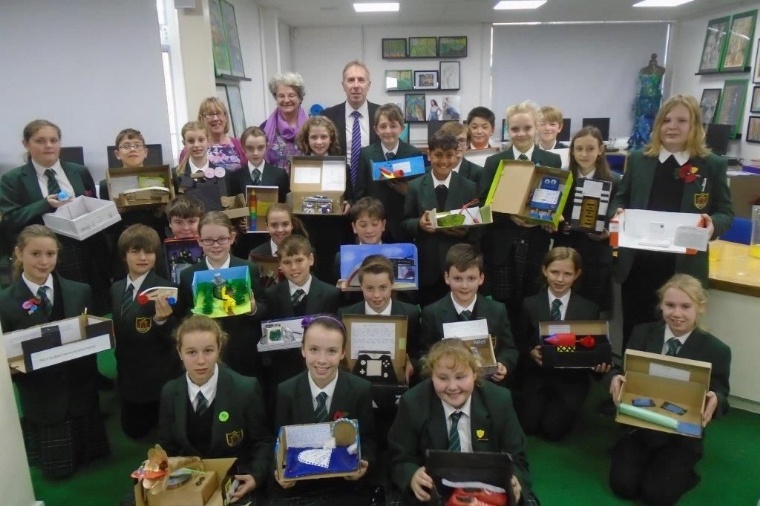 Year 7s find creative solutions to everyday problems
Eggar's Design & Technology students in Year 7 turned inventors this month, producing some amazing ideas.
All students were set the challenge to come up with creative solutions to everyday problems and make an exciting model of their invention. They worked extremely hard on their projects and came up with a wide range of incredible products including dream pillows, hover boards, magnetic shoes, a face recognition camera and floating remote furniture.
Mr Waite, Curriculum Leader for Technology said, 'This is an amazing set of results demonstrating real Design & Technology with pupils finding solutions to real problems. They have been inventive and creative in their outcomes. The pupils should be very proud with what they have achieved.'
A few examples were taken to the library so the inventors could show their ideas to Mr Sullivan the Head and Mrs Kinteh the Deputy Head who were amazed by the quality of their results.