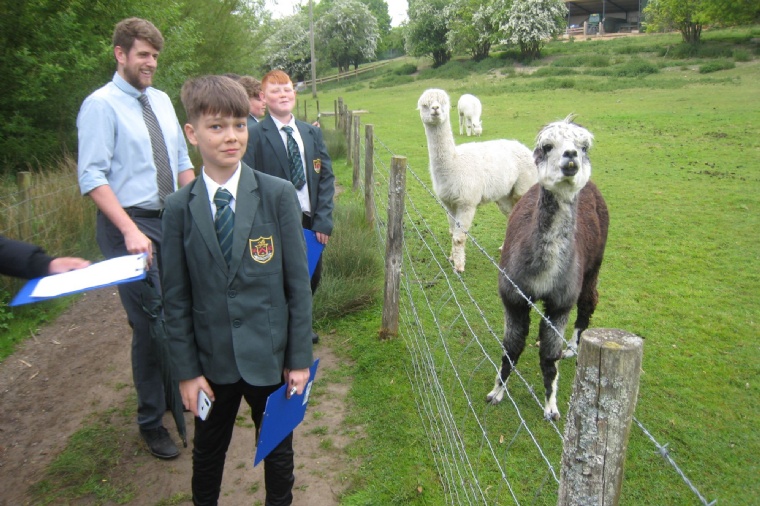 Playful donkeys, arrogant alpacas and some very chatty pigs...
Last week, Mrs O'Rorke's two Year 8 English groups took a walk along the public footpaths past Mill Farm in Holybourne. The students are studying Animal Farm, and they went to have a look at the behaviour and characteristics of the different animals there.
Their first encounter was with four young sheep who had decided that the comfiest spot to relax in was in front of the gate! After easing past them, they came across some playful donkeys, some arrogant alpacas and some very sociable, chatty pigs. The Year 8s used their experience at the farm to inspire some excellent descriptive writing when they got back to class.
Each student chose an animal and imagined them entering the barn to hear Old Major's speech in Animal Farm. They described their entry to the barn in a way that would reflect the personality of their animal.
Here are two examples!
" The barn doors swung open rapidly as the cheerful donkey ran in. He shoved the pig clumsily, apologising whilst running to a spare empty spot, anxious to hear what The Major would say. " (Rosie D-H.)
"The arrogant, attention-seeking alpaca strolled through the barn doors aggressively and looked around the barn suspiciously, finding an empty spot, out of view of Major." (Jonathan R.)