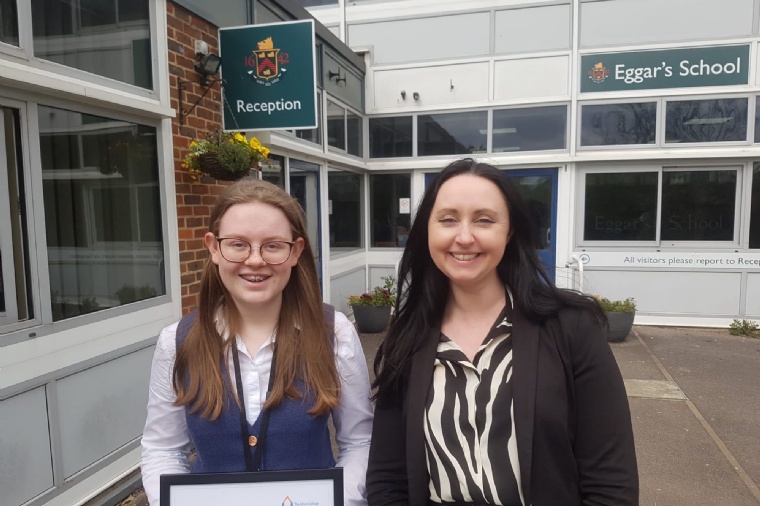 Alton College award science scholarship to Hazel ...
We were delighted to hear from ex-student Hazel McRiley recently. After a rigorous application process, she has just received The Peter Gaffney Scholarship for Excellence in Science from Alton College!
The scholarship is for £800 over two years. Planning to do a Plant Science degree, Hazel intends to spend some of the money on botany courses which she hopes will be fascinating and strengthen her university application at the same time.
She thanked Mrs John "…and all the other wonderful science teachers at Eggar's who … got me to fall in love with science!"
Congratulations Hazel!