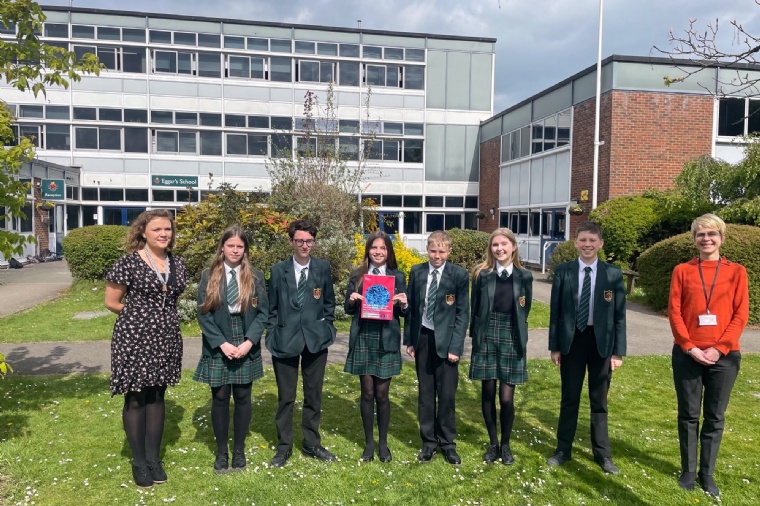 Great results from brilliant scholars ...
Over the Spring term, twelve of our Year 9 students have participated in The Scholars Programme, studying a course in modern disease. The Programme is run by The Brilliant Club, an organisation dedicated to encouraging students to aspire to study at the top universities in the country.
The course was called: The Age of Modern Disease: Bacterial Biofilms, Chronic Infection and Medical Innovation. It culminated in a 2000-word essay assignment about a bacterial biofilm of their own choosing and the medical innovations currently used or being explored to treat it. (e.g. cystic fibrosis).
Dr Lutheryn, a medical microbiologist from Southampton University, came to school for 1-2-1 interviews with our fab 12 this week and to give them their results. They were graded in the manner of a university degree.
We are so proud them! There were nine 1sts (the equivalent of A/A* at A level); one 2:1 (the equivalent of B at A level); and two 3rds (the equivalent of Grade 6 level at GCSE).
Given that these students are all 2 years away from their GCSEs and 4 years away from their A levels, these are outstanding results. Congratulations!
In the picture, six of our scholars with Miss Vale and Mrs Lynch.
@eggars

We hope everyone has a happy, active Easter. Looking forward to summer activities on our return https://t.co/UM4kOigExA 6:57 AM - 01 Apr 2023

@eggars

Wishing everyone a relaxing Easter break and please read our latest newsletter. https://t.co/M6P02Ly3ch https://t.co/4EwzE5sGDt 1:02 PM - 31 Mar 2023

@eggars

End of term and our Refectory have Hot Cross Buns on offer for the students and staff. The team do an amazing job keeping everyone fed and happy at school. #easter #endofterm #WeAreEggars https://t.co/mv568iwwdw 9:25 AM - 31 Mar 2023
Follow Us