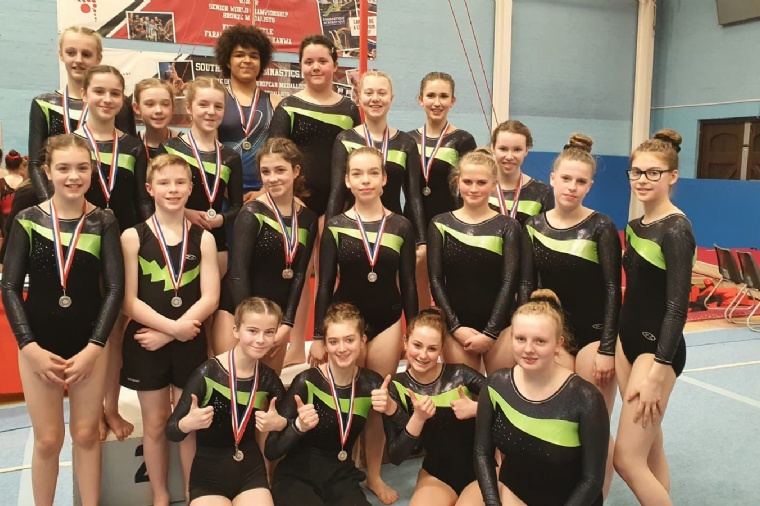 Fantastic performances in regional competition
We took twenty amazing gymnasts to the Southern Region Schools Acro & Tumble Competition in Southampton on March 13. The results reflected all the time and effort put in to training for the competition over the last few weeks.
The Year 7 Six and the Year 10/11 Six were Silver medallists, missing out on Gold by 0.06 and 0.1 marks respectively. According to Mrs Jones, this equates to less than a minor wobble!
We were particularly successful in tumbling with Micah B winning Gold, Alison W winning Silver, and Sophie F and Lexi G, Bronze
Amelie and Grace won Bronze in the pairs competition.
Congratulations and well done to the whole squad!