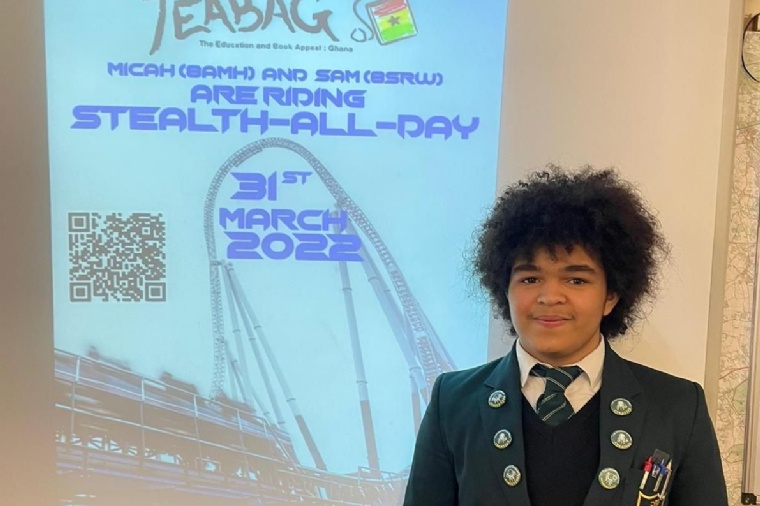 Unusual fundraising for TEABAG ...
Micah and Sam have decided to raise some money for our chosen charity, TEABAG. However, not for them a gentle marathon or a quick row across the Atlantic. They are doing something much more scary: Hair-raising fundraising! At the end of the month, they are aiming to ride Stealth, UK's fastest roller-coaster at Thorpe Park and not just once....but twenty times!
This all-day attempt will test their endurance, their courage ... and their breakfast.
To give them support, please donate here:
https://justgiving.com/crowdfunding/stealth-all-day
Good Luck!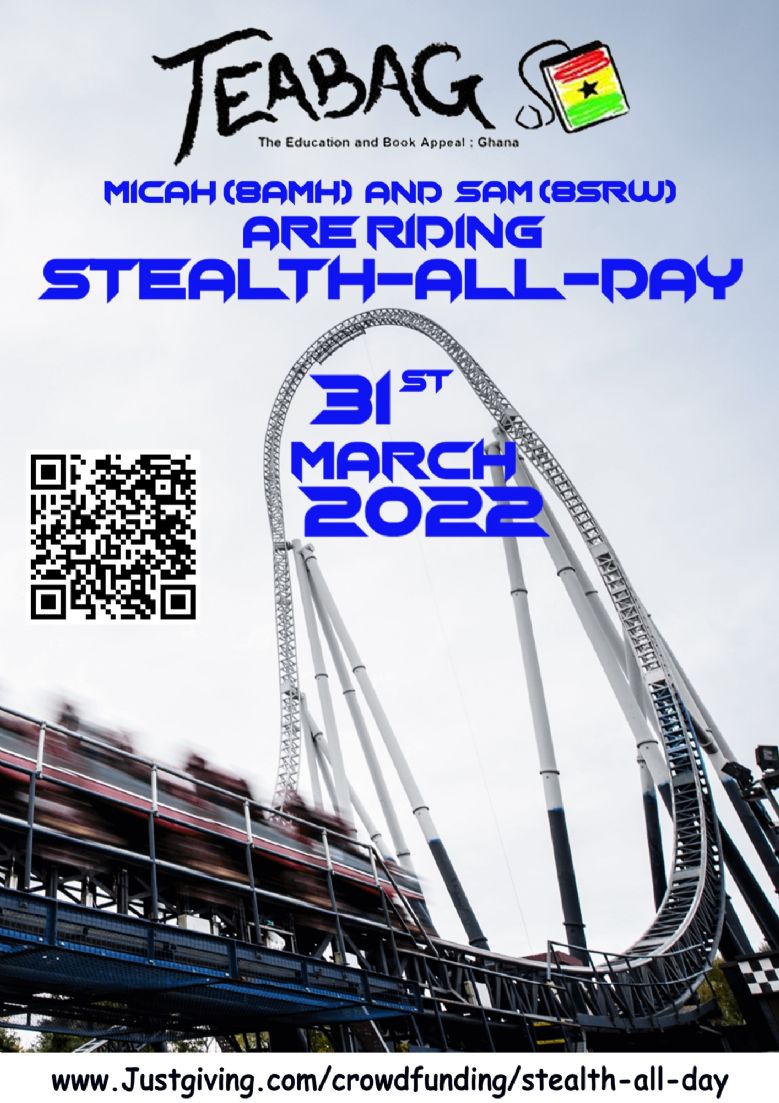 @eggars

We hope everyone has a happy, active Easter. Looking forward to summer activities on our return https://t.co/UM4kOigExA 6:57 AM - 01 Apr 2023

@eggars

Wishing everyone a relaxing Easter break and please read our latest newsletter. https://t.co/M6P02Ly3ch https://t.co/4EwzE5sGDt 1:02 PM - 31 Mar 2023

@eggars

End of term and our Refectory have Hot Cross Buns on offer for the students and staff. The team do an amazing job keeping everyone fed and happy at school. #easter #endofterm #WeAreEggars https://t.co/mv568iwwdw 9:25 AM - 31 Mar 2023
Follow Us