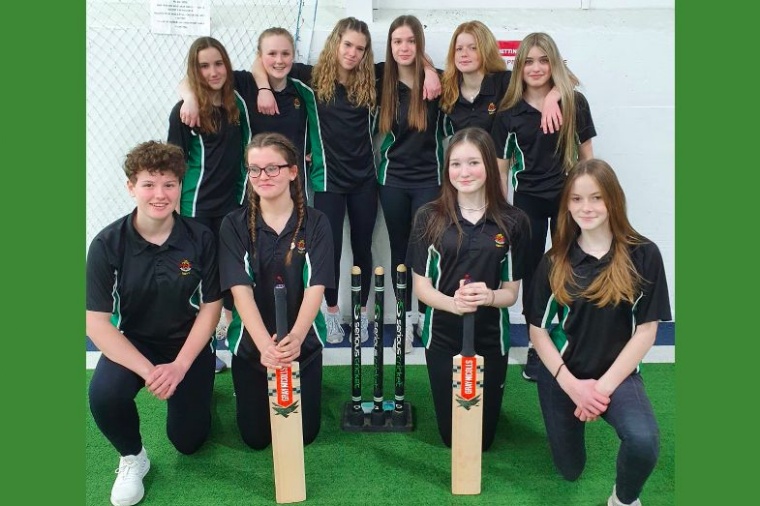 We're heading to the finals at The Ageas Bowl!
Year 9/10 girls played in the semi-finals of the County Indoor Cricket Competition on Tuesday. Our first game was against St Swithuns, and we started with a win as the girls posted 94 and bowled tight lines to restrict the opposition. Eva led both the bowling and batting with three wickets and twelve runs.
We lost our second game against a strong King Edwards School. Gemma played aggressively to take two wickets and score an impressive 25 runs. The result left Eggar's in the 3rd/4th playoff spot and a place in the finals of the competition to be held at The Ageas Bowl, Southampton on March 28.
Together, the girls have worked really hard at their cricket, giving up some of their lunchtimes to work with Mr Michael in order to keep improving. They thoroughly deserve this opportunity. Congratulations!