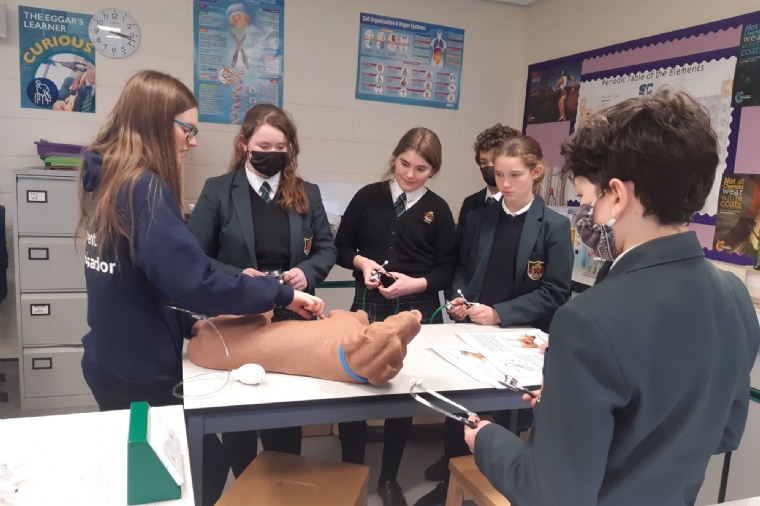 A brilliant introduction to veterinary science ...
EE Extra offers opportunities for students to excel beyond the national curriculum, and we were thrilled to welcome two students from the University of Surrey last week. They hosted a hands-on workshop to introduce Year 8s to veterinary science and university life.
The students were taught about animals' heart rates, how to use a stethoscope and how to measure a pulse in a dog using special physiology models.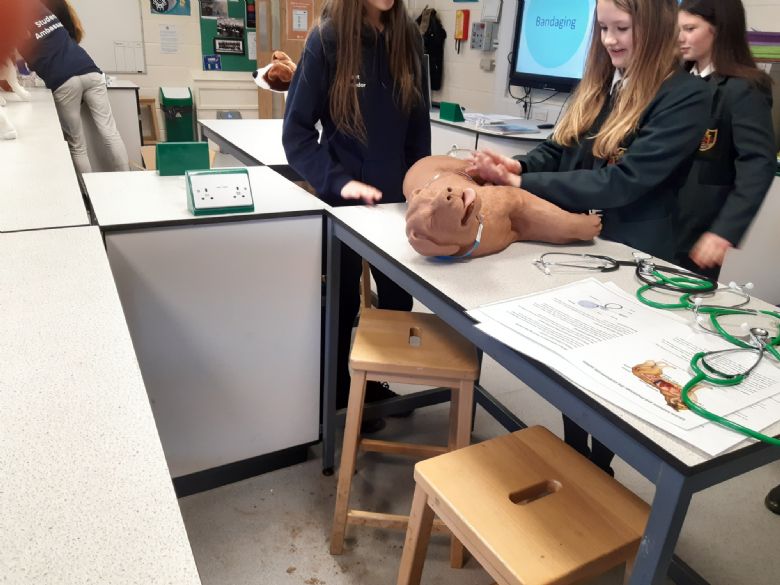 They also learned how to care for an injured animal, and they all had a go at bandaging a toy dog.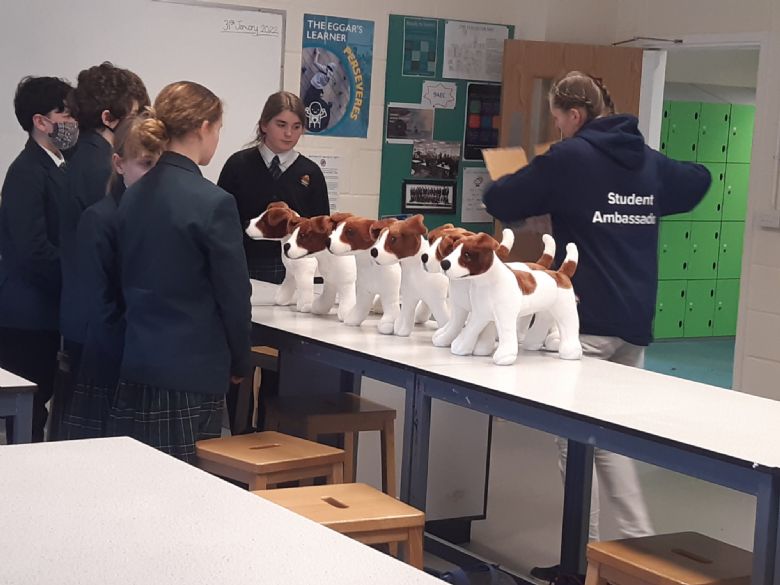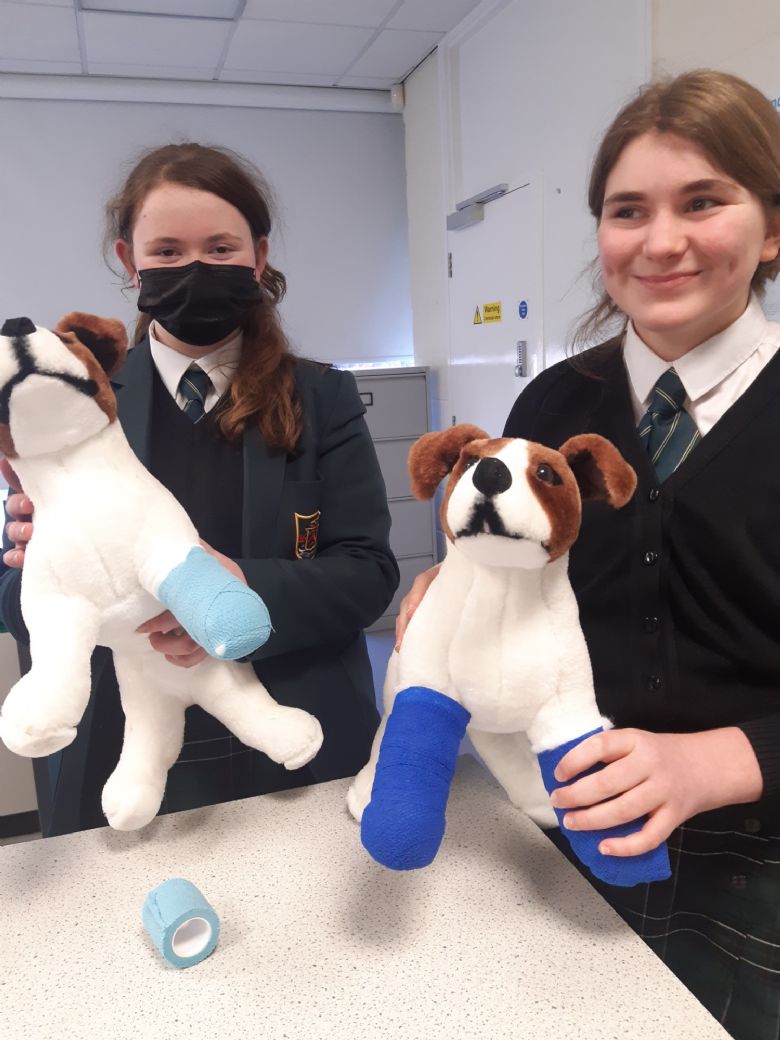 As you can see, there were some fantastic bandaging skills going on!
The Year 8s were amazing and grabbed the opportunity to ask the trainee vets plenty of questions and advice.
@eggars

Come and see us! Take a Guided Tour around our amazing school and see what we mean when we say #WeAreEggars. We still have some spaces for the Tours in June. Book today: https://t.co/eSIlOtZxl2 6:54 PM - 23 May 2022

@eggars

Leadership. Teamwork. Fun! Last Friday Lt Commander Russ Haines from the Royal Navy led a fabulous training day for our student leadership team. Their mobile training apparatus was very similar to a large scale Meccano set! #WeAreEggars https://t.co/9so2z6EtpV https://t.co/IIcLQgmcpn 4:15 PM - 22 May 2022

@eggars

It's Fri-YAY and we're celebrating a brilliant Year 8 trampolinist! Abi not only won GOLD in the Regional Challenge Cup Qualifier for Double Mini Trampoline (Level 1) but she also qualified for the next round! Congratulations Abi! #NumberOne https://t.co/hCOfKitPxk 4:12 PM - 20 May 2022
Follow Us