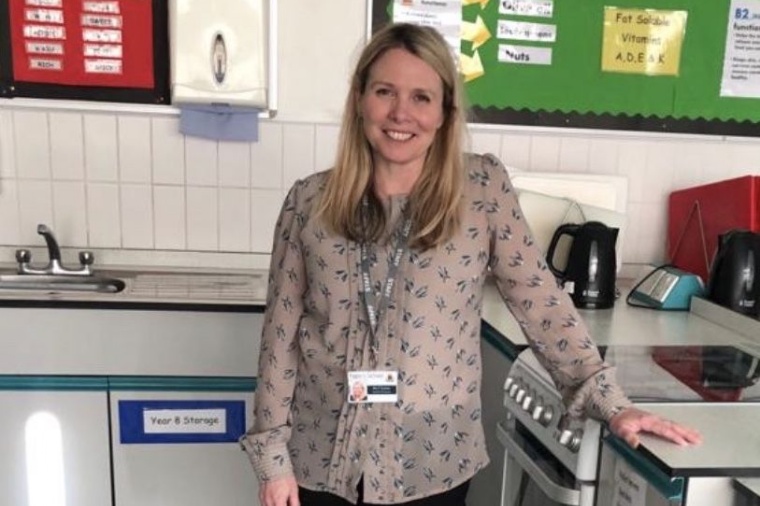 Tanya Cornaia: Food Technician and ELSA
As part of our new series entitled #TechnicianTalk, we are delighted to introduce you to Tanya, another of our incredible technicians.
When did you start at Eggar's?
At the very end of 2019. I was also a student here! I left in 1984.
What roles do you have in school?
I'm one of the Food Technicians and also the School ELSA, ( Emotional Literacy Support Assistant).
What is your favourite part of your role/s?
My favourite part of being an ELSA is spending time with some amazing young people and being able to support them in areas they might find a little tricky at times. I try to help them understand these different difficulties and encourage them to come up with strategies that work for them. I strive to make ELSA a time of calmness and an opportunity for students to just talk.
I love being in Food Tech too! It's hard work, and I'm constantly on the go but the many characters (both students and staff) who come through the door each lesson never fails to remind me why I love working in the school and the D&T department.
What are your hobbies outside of school?
I like to sew, garden (although I'm pretty rubbish at that!). I miss going on holidays as I love being by the sea, preferably in a lovely hot country.
Have you had any previous careers?
I have two children who are amazing. They both went to Eggar's.
I didn't go to university but went to college and studied on a British Display Society course. In my twenties I worked for a photographer as an assistant, retraining in photography and attended Richmond Upon Thames College where I achieved an HND is photography. I was promoted to a company photographer and stayed in this role for many years working mainly in still life/commercial.
@eggars

We hope everyone has a happy, active Easter. Looking forward to summer activities on our return https://t.co/UM4kOigExA 6:57 AM - 01 Apr 2023

@eggars

Wishing everyone a relaxing Easter break and please read our latest newsletter. https://t.co/M6P02Ly3ch https://t.co/4EwzE5sGDt 1:02 PM - 31 Mar 2023

@eggars

End of term and our Refectory have Hot Cross Buns on offer for the students and staff. The team do an amazing job keeping everyone fed and happy at school. #easter #endofterm #WeAreEggars https://t.co/mv568iwwdw 9:25 AM - 31 Mar 2023
Follow Us