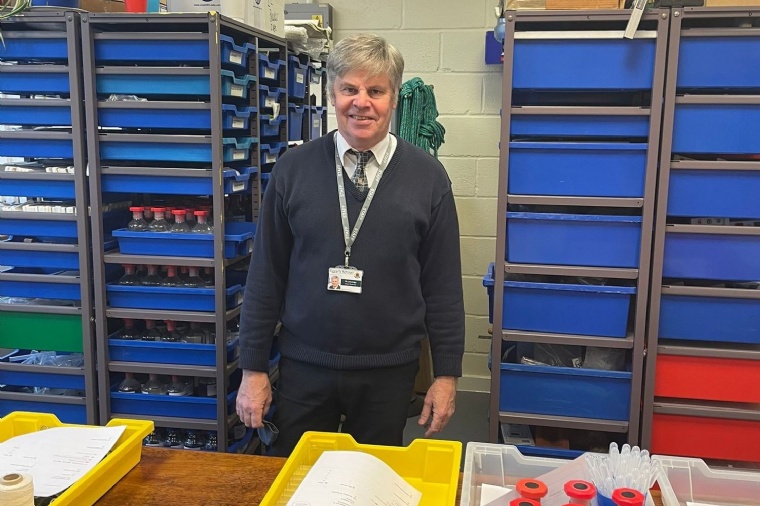 John Burbidge: Science Technician
John is the first in a new series of introductions called 'Technician Talk'! We wanted to introduce you to some of our amazing technicians in school, and what they do to keep subjects like science, design & technology and cookery running smoothly.
Be especially amazed at some of their previous jobs, careers and experience they bring to Eggar's!
How long have you been at the school?
Two years.
What roles do you have in school?
My main role involves the preparation of the equipment and chemicals etc needed for the various practical Science lessons. I also help out in the classrooms sometimes. Clearing up afterwards is probably the worst aspect of the job! I also ensure we have enough stock in the prep room, chemical store and stationery cupboard and that the electrical equipment is in working order. If it isn't then I fix it!
I am also called upon for reading and scribing duties for the Year 11 exams. In January I have been getting very cold every morning standing outside to make sure arriving students have face masks and sanitise their hands. I also help out with the badminton club.
What is your favourite part of Eggars?
Assisting the teachers in the classroom during the actual practical sessions.
What are your hobbies outside of school?
Motorcycling, skiing, badminton, playing the guitar and piano and tinkering in the garage with my various motorcycles.
Have you had any previous careers?
Bank clerk, telephone engineer, network engineer, part-time flying instructor.