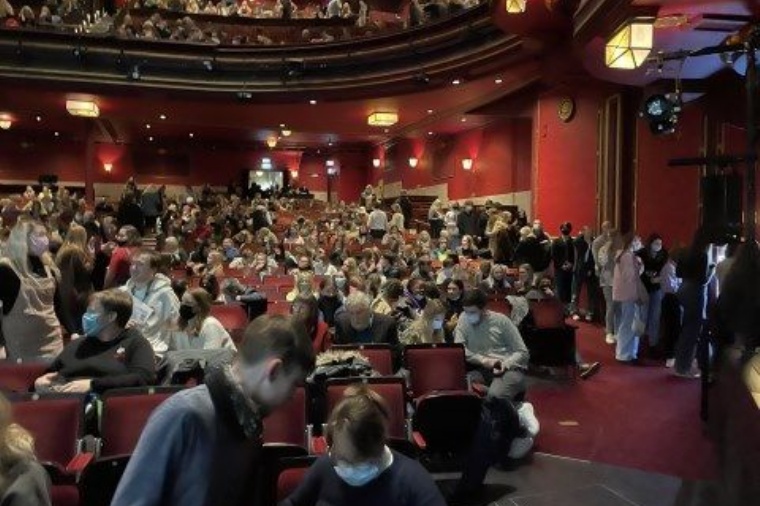 ... of the amazing theatre trip!
Nearly fifty Year 9 and 10 students went to The Mayflower Theatre in Southampton on Tuesday evening to enjoy the National Theatre's smash hit production of The Curious Incident of the Dog in the Night-Time.
It was obvious why the play has won so many awards. The production was so creative; from the brilliant staging to the amazing acting. The sound and lighting all added to an incredible night. A great advertisement for live theatre.
Based on Mark Haddon's international best-selling novel it centres on fifteen-year-old Christopher who is exceptional at maths, while everyday life presents some barriers. He has never ventured alone beyond the end of his road, he detests being touched and he distrusts strangers. When he falls under suspicion for killing his neighbour's dog, it takes him on a journey that upturns his world.