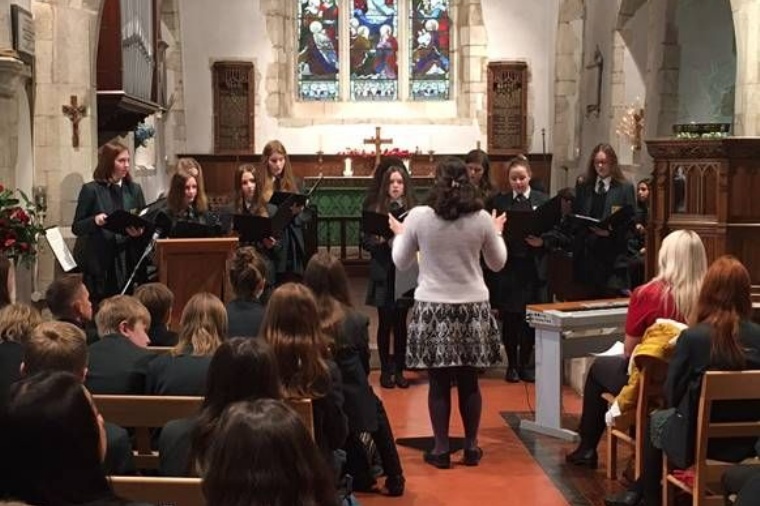 School's long history celebrated
On Monday, the tradition of walking to Holybourne Church for a service to celebrate our school founder was re-established. After a break due to COVID-19, it was lovely to be back in church!
Under a Trust Deed dated March 21 1638, John Eggar realised his idea of providing a school to serve the needs of its community. The first Head Teacher was appointed in 1642 – the date that appears on the school badge and which is proudly displayed on the current blazer.
The Reverend Gordon Randall led a beautiful service which included:
• Music by Mozart from our string ensemble
• Isla S. played a flute solo by Joachim
• A vocal duet by Lauren P and Danielle Y who sang 'Somewhere Only We Know'
• Voices in Harmony sang 'For the Beauty of the Earth'
• Readings by Maryanne-Joy A, Scarlett T, Danielle Y & Isabella MB, and Katie R.
All our Year 7s attended the service with their tutors, and it really helped them appreciate the long history of their new school.