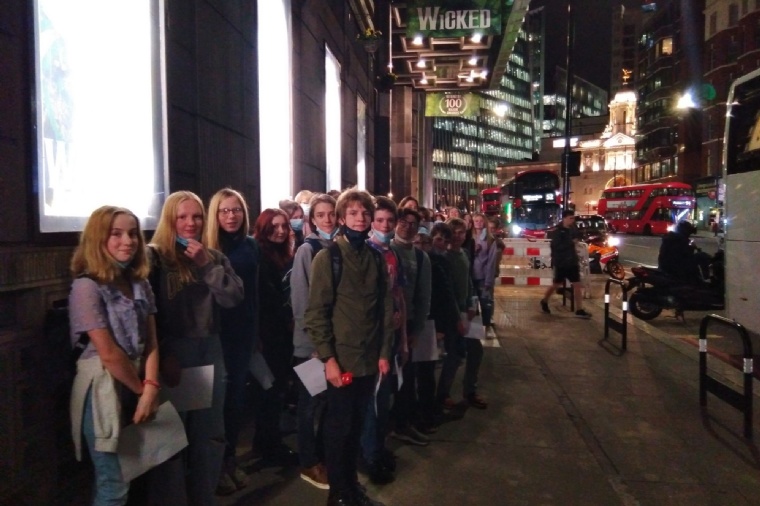 Amazing trip to London's West End ...
Last week forty GCSE music and drama students from Years 9 -11 went to see 'Wicked', a show that has been enthralling audiences since 2006.
It is a vivid reimagining of the classic 'Wizard of Oz', which opens next week at school! 'Wicked' spotlights the untold stories of Oz's most famous (or infamous) characters, namely the Wicked Witch of the West and her unlikely friend, Glinda the Good Witch.
This is what Jemimah (11MSH) thought of the show:
" The show was in simple terms, fabulous! The vocals, music, lights and staging all made for a wonderful experience and I felt honoured that I got to watch it, surrounded by friends and teachers who cried and laughed at the same parts I did (just probably not as much as me ...).
Any show that literally leaves you speechless during the interval is a must-watch!
A highlight of the show for me was the final duet between Glinda and Elphaba during the song 'For Good'. Tissues were a must!
I look forward to seeing the Wizard again on our own school stage next week."