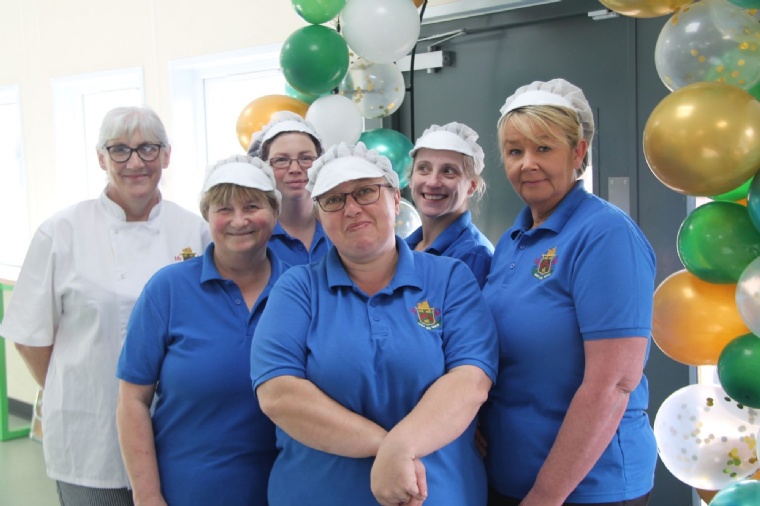 Our new in-house catering launches...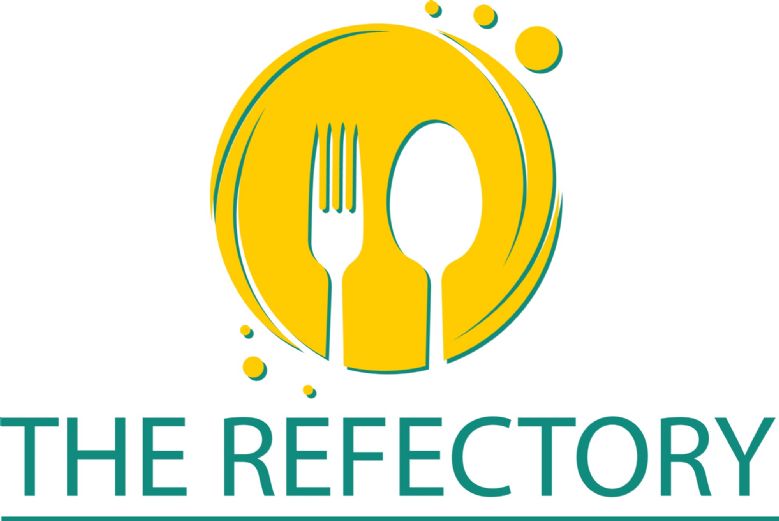 Led by Rosemary Lock our Catering and Development Chef, we are delighted to introduce our new catering team: Carrie Tarrant, Claire Baker, Karen Lucas, Tara Tarrant and Gemma Porter.
There was an amazing 'Launch Day' event last Friday which proved to be incredibly busy for our new team. Students were offered a bounty of hot and cold food, with some of our main suppliers coming in with free samples for everyone to try!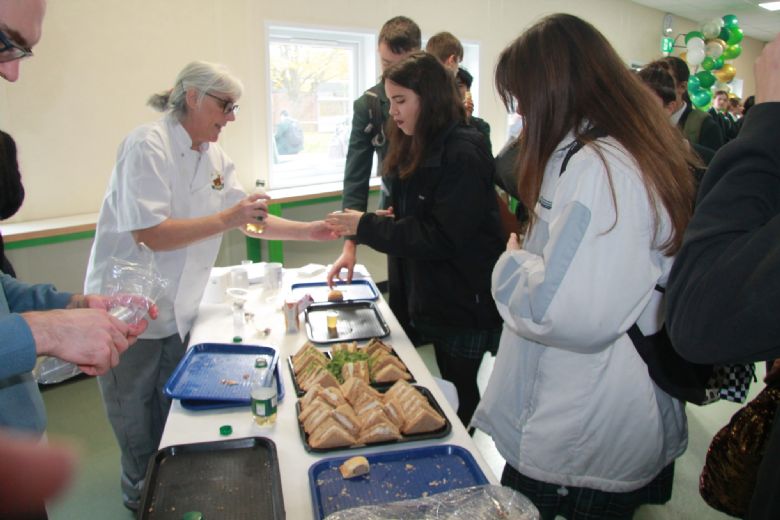 There was a 'Guess the Vegetable' competition and Gerrard W in Year 8 guessed correctly. He named 'fennel' as the mystery vegetable and took away a gorgeous fruit basket as a prize.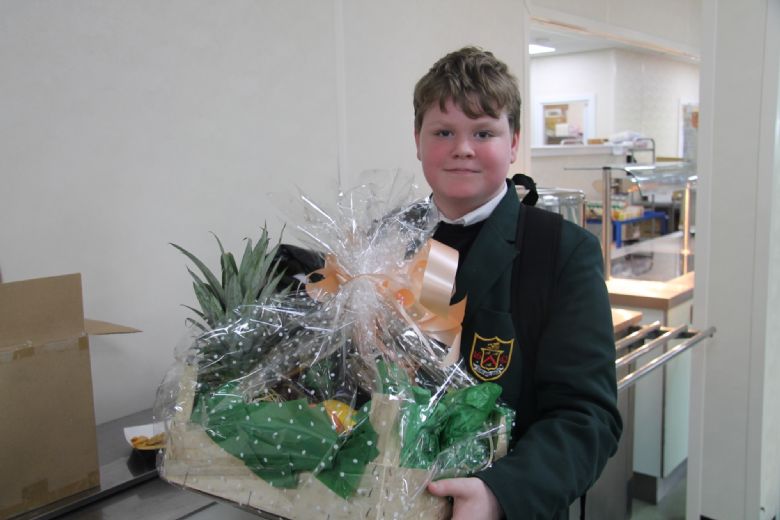 Congratulations and good luck to Rosemary and her team in this new and exciting venture!