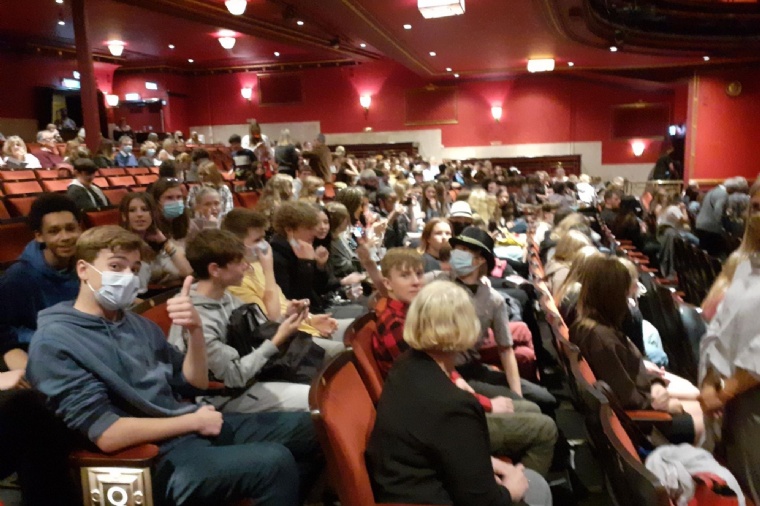 Drama students go to the Mayflower Theatre, Southampton
Earlier this month there was an opportunity for students to see 'Blood Brothers', one of the set texts for GCSE Drama this year. Written by Willy Russell, the legendary show tells the captivating and moving tale of twins who, separated at birth, grow up on opposite sides of the tracks, only to meet again with fateful consequences.
It is always a great experience to see live theatre, but it was made even more special after so many theatres were shut for months during the pandemic. Our students' behaviour was exemplary!
However, they had to pay attention throughout the show as for homework they were asked to analyse two key moments in the play! Take a look at the work of two students below.