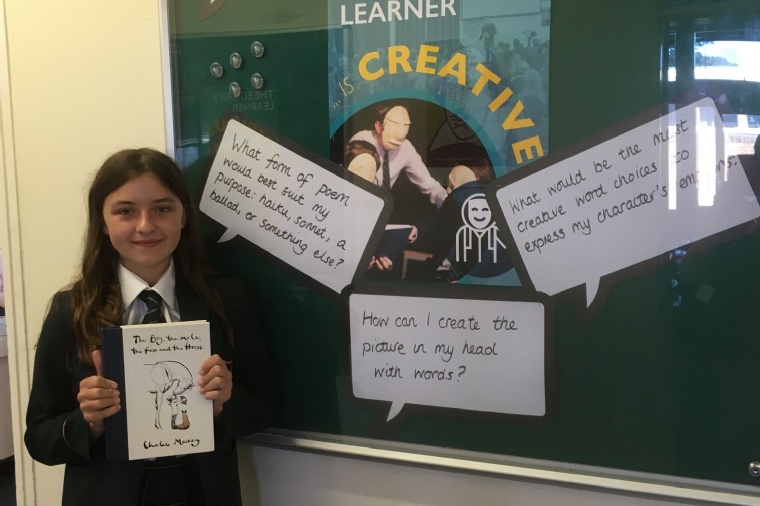 Although of course EVERY day is literacy day in the English Department!
International Literacy Day has taken place annually on September 8 since 1967 and marks the importance of literacy to all countries and cultures.
Mrs Lynch has highlighted some great conversations she's had this week with her Year 7 and Year 9 English classes on reading; from a favourite book to finding ways of making reading easier.
Olivia (Year 9) has recently been given the amazing The Boy, the Mole, the Fox and the Horse by Charlie Mackesy; a story about kindness and finding the courage to share struggles, fears and dreams. Mrs Lynch asked Olivia what she loved most about the book. Here's what she said:
"I love the way each of the animals has its own personality but also seems to represent an aspect of the boy's character. It seems to be saying that we're all individuals but we all still need one another to be happy."
How do we read between the lines?
There were also some terrific pieces of work from Year 7 around what makes reading hard and some strategies to remove the barriers to make it easier. Here's an example: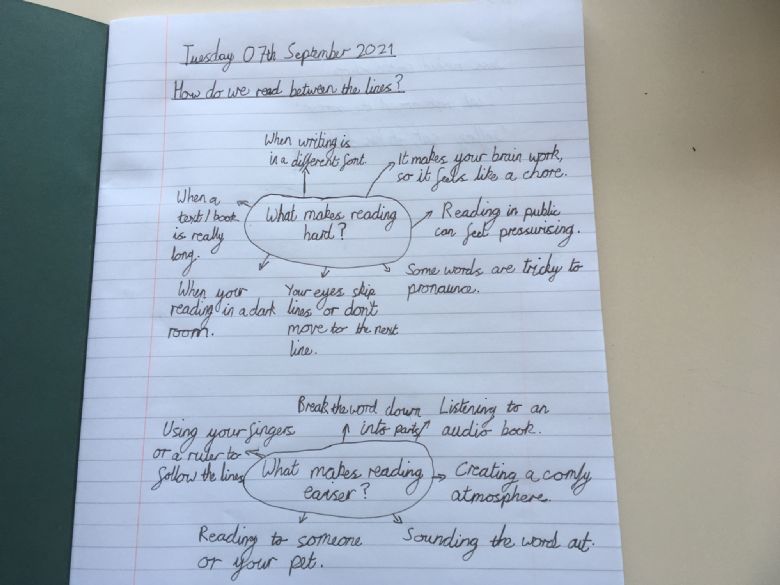 Great work Eggar's English!
@eggars

#MondayMotivation Day One of our Great House Summer Fundraising event for TEABAG. Today Monty started their journey across Ghana by rowing machine and bike! Can't wait to find out how many miles they covered... #WeAreEggars #GoForGhana https://t.co/cmlBbDZN09 5:26 PM - 04 Jul 2022

@eggars

Journalists in the making! Zack and Jonathan interviewed Tom Yendell about TEABAG, his role as one of the Trustees and the amazing work the Charity does. This is what they found out! https://t.co/Zhg2jTv5AY #WeAreEggars https://t.co/JgRneatLtR 5:06 PM - 30 Jun 2022

@eggars

Do the Maths! Year 10 students Libby, Evie, Jess and Cali took up the Alton School Maths Challenge this week. Working with four future Eggar's students from Bentley School, they tackled three rounds of very difficult problem-solving maths. They were fantastic ambassadors https://t.co/onVvrb3qcJ 10:18 PM - 25 Jun 2022
Follow Us