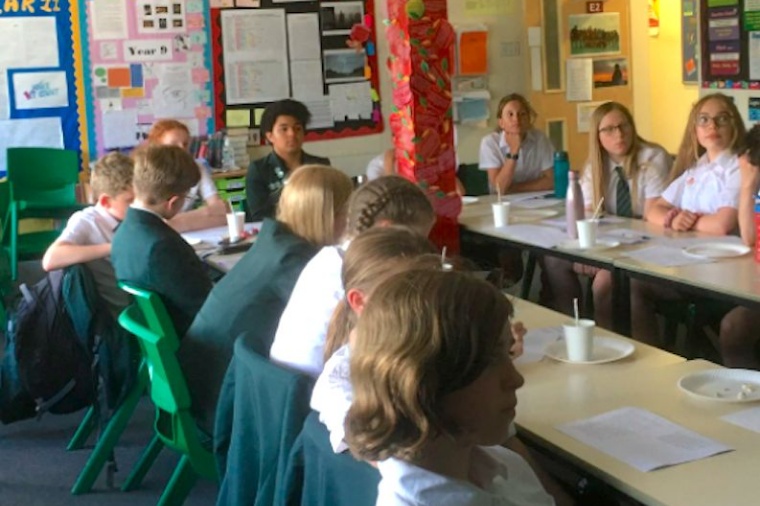 Engaging our most able students in English ...
Even in a heatwave, our Year 7 and Year 8 most able students in English were 'Unstoppable' as they joined schools across the country for this month's Oxplore Online Book Club featuring writer Dan Freedman whose novel of that name has become a bestseller since its publication in 2019.
Calling itself 'the home of big questions', Oxplore is Oxford's University's outreach programme to schools, encouraging students to engage with contemporary philosophical, ethical, cultural and scientific conundrums.
In this month's club, erstwhile sports journalist, Dan Freedman was interviewed and revealed why he left journalism to take up novel writing and how he goes about constructing plot lines and characters. "One of the best pieces of advice I was given when I began to write novels," he explained, "is to start just after the beginning and finish just before the end. You imagine your characters so deeply that they feel as though they have lived before the story starts and that they'll continue to live after the story ends."
The Oxplore Book Club is free to join and starts up again in the Autumn term. You can sign up to take part here https://oxplore.org/book-club
@eggars

#MondayMotivation Day One of our Great House Summer Fundraising event for TEABAG. Today Monty started their journey across Ghana by rowing machine and bike! Can't wait to find out how many miles they covered... #WeAreEggars #GoForGhana https://t.co/cmlBbDZN09 5:26 PM - 04 Jul 2022

@eggars

Journalists in the making! Zack and Jonathan interviewed Tom Yendell about TEABAG, his role as one of the Trustees and the amazing work the Charity does. This is what they found out! https://t.co/Zhg2jTv5AY #WeAreEggars https://t.co/JgRneatLtR 5:06 PM - 30 Jun 2022

@eggars

Do the Maths! Year 10 students Libby, Evie, Jess and Cali took up the Alton School Maths Challenge this week. Working with four future Eggar's students from Bentley School, they tackled three rounds of very difficult problem-solving maths. They were fantastic ambassadors https://t.co/onVvrb3qcJ 10:18 PM - 25 Jun 2022
Follow Us