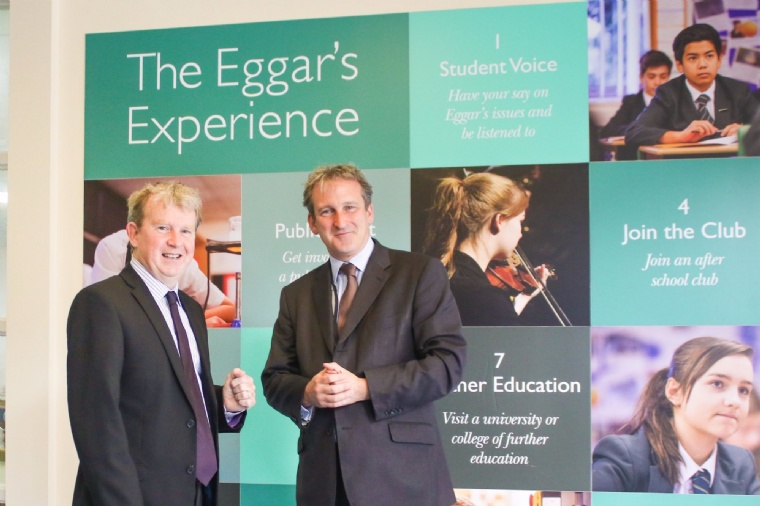 Damian Hinds visits Eggar's
Eggar's School were delighted to welcome our local MP and Minister for Employment, Damian Hinds, to the school recently. As well as meeting staff and students he spent some time talking with the Head Teacher, Patrick Sullivan, and was particularly interested and impressed by the school's 'Eggar's Experience' programme.
The Eggar's Experience is a set of challenges and opportunities which gives students the chance to show and develop their abilities, talents and skills, complementing their academic work. In particular, 'Join the Club', offers a wide variety of different extra-curricular opportunities to enrich the experience of all our students through various activities. Last year there were over 52 different clubs and societies on offer.
Mr Hinds said this was a really exciting innovation and fantastic opportunity for young people which will develop their personal skill set and enable them to follow their hobbies and interests whilst, at the same time, working towards their GCSE qualifications.